The Hasso Plattner d-school Afrika (d-school Afrika) opened the doors to its new home, the HPI d-school building on the University of Cape Town's (UCT) middle campus (corner of Woolsack Drive & Cross Campus Road) with the launch of the d.confestival on 12 to 14 October 2022. The three-day conference-meets-festival, themed 'Design thinking matters now!', was the first of its kind on the African continent.
The d-school Afrika was formerly housed at the UCT Graduate School of Business since its inception in 2016 and thanks to the funding by the Hasso Plattner Foundation, they have moved into their new four-storey building which is a 6-star Green Star rating from the Green Building Council South Africa (GBCSA) and will be the first 6-star Green Star-rated academic building in Africa.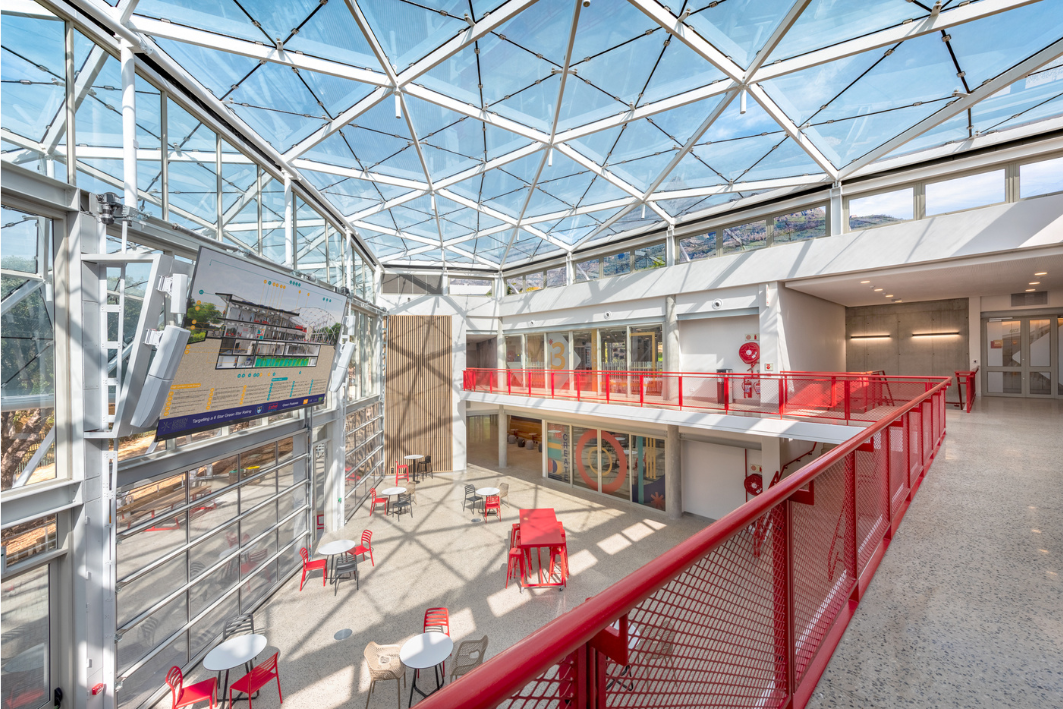 The HPI d-school building is a move away from the traditional lecture theatres to developing spaces and teaching environments that drive co-creation, collaboration and innovation. The integrated green building design of the space aligns incredibly well with the d-school's approach to learning and problem-solving, and it's therefore a perfect fit in terms of accommodating world-class thought leadership, teaching and learning.
Four of our alumni work at the Hasso Plattner d-school Afrika, Richard Perez founding director of the d-school completed his EMBA in 2010, Lucille Richards Head of Programmes completed her EMBA in 2012, Ettienne Moster Business Development & Partnership Manager completed his MBA in 2014 and lastly Fehraad De Nicker Marketing & Communication Manager completed his PGDIP Management Practice in 2019.