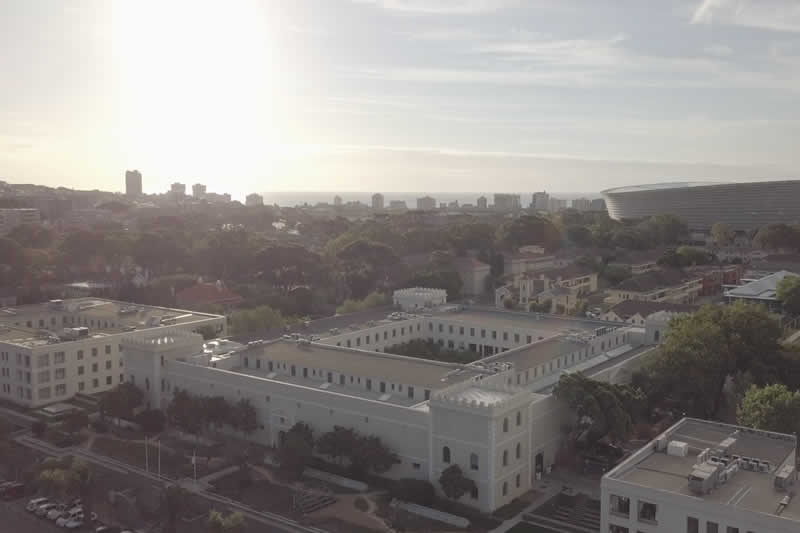 CAPE TOWN BREAKWATER CAMPUS
A unique campus in a unique city.
The UCT GSB's Breakwater Campus is situated in the heart of Cape Town's most popular tourist attraction, the Victoria and Alfred Waterfront. The campus is:
1.5km from the CBD
20 mins from the airport
a sophisticated learning environment, equipped with modern lecture theatres and syndicate rooms for group study, as well as a library and restaurants and on-site accommodation.
As an added benefit to studying at the UCT GSB, you'll be situated in one of the most beautiful cities in the world.

Click here to see what Cape Town has to offer.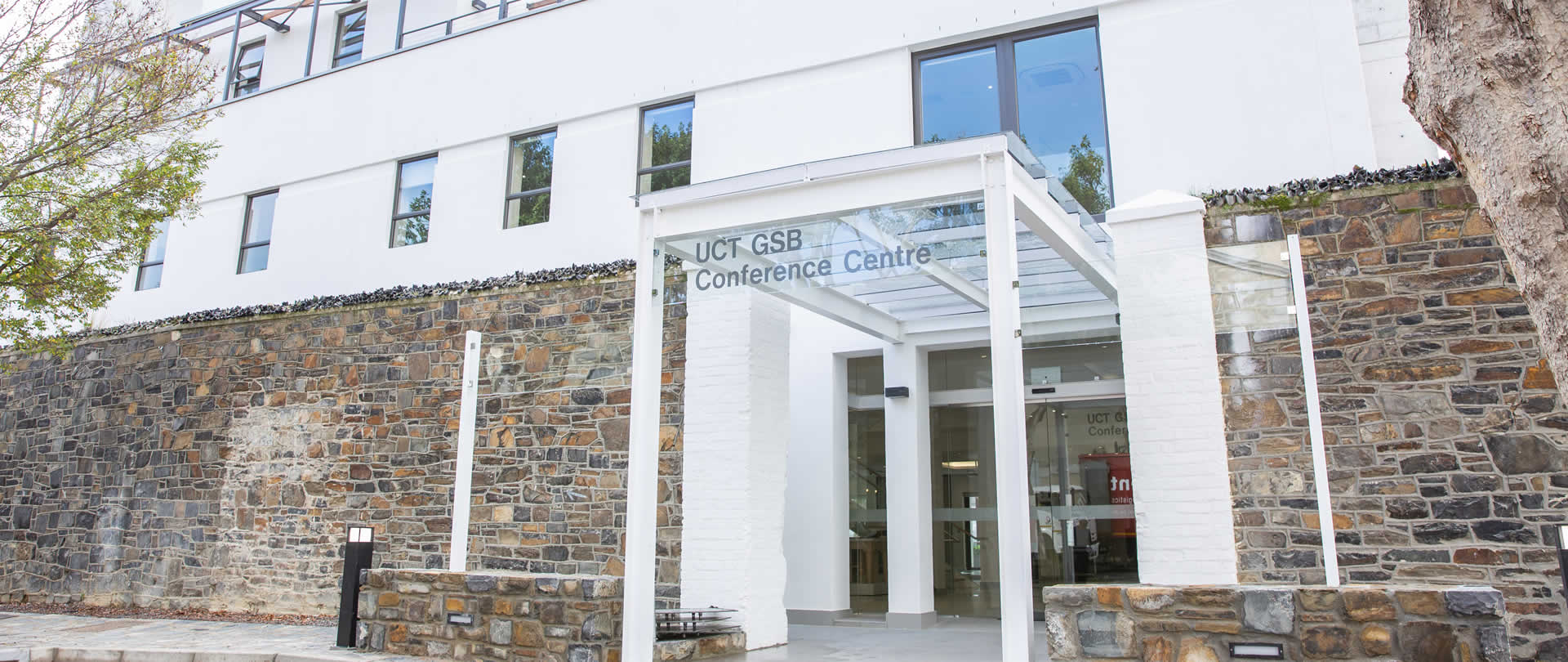 ACADEMIC CONFERENCE CENTRE
The conference centre offers the latest technology to a high level of functionality and comfort.
Operated by Marriott hotels, the conference centre can accommodate up to 900 people at any one time. It includes an auditorium capable of seating 250 people, ideal for larger seminars and big groups. There are several multi-purpose flat venues which can operate either as independent spaces with about 70 people in each, or the entire area can be opened out to cater for bigger functions of up to 250 people. There are also a number of smaller break-away rooms for delegates for smaller gatherings.
View video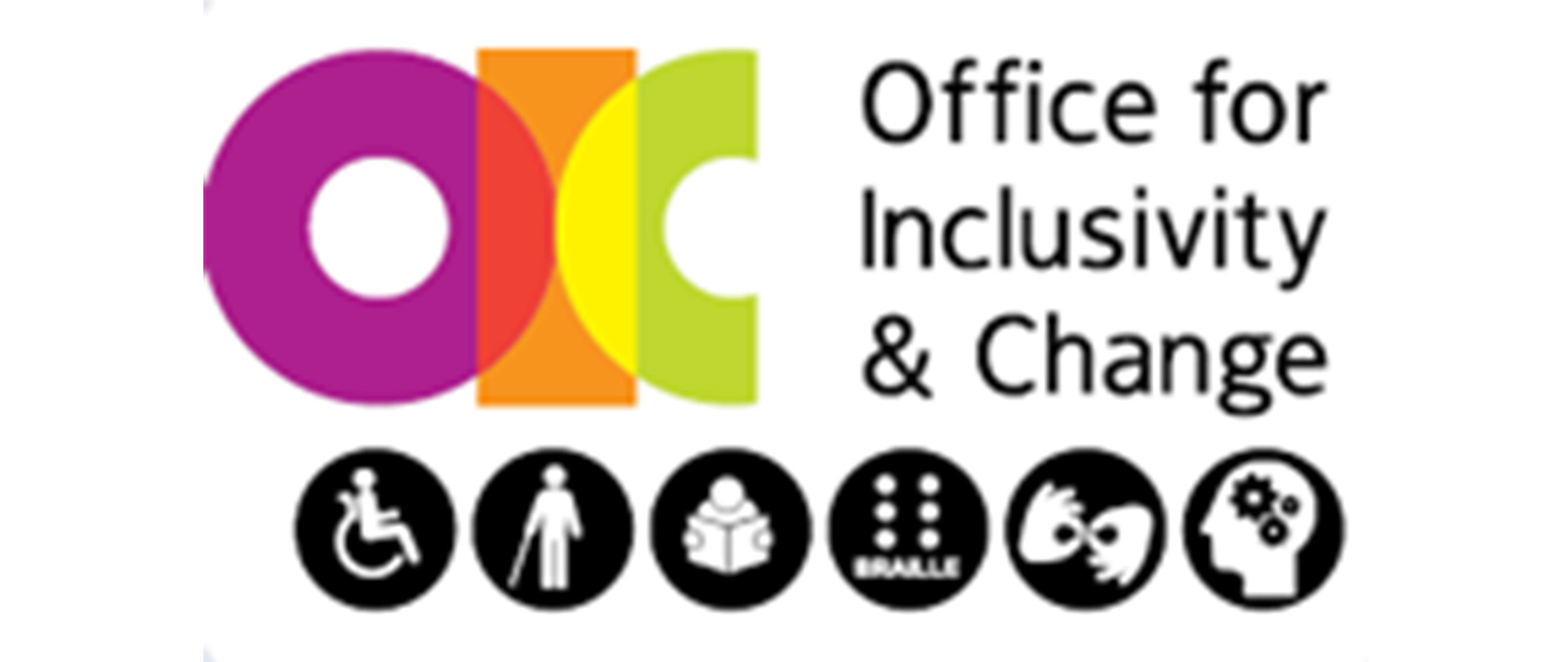 ACCESSIBILITY SERVICES
The UCT GSB works with the UCT Disability Service to remove any physical, policy, information and attitude barriers that might prevent students and staff from fulfilling their potential.
The Disability Service is situated within the Office of Inclusivity and Change (OIC) and provides advice and support to people with disabilities, as well as specialist services.
Learn More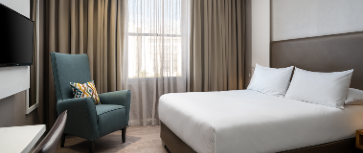 THE PROTEA HOTEL BREAKWATER LODGE
The Protea Breakwater Lodge The hotel boasts 193 modern environmentally conscious rooms with standard rooms, business suites and family units. All rooms are equipped with minibar fridge, free uncapped Wi-Fi, tea/coffee facilities, air-conditioning, LCD flat screen TV, telephone and laptop friendly electronic safes. Students and short course delegates can access accommodation at special rates. For more information, email cptbr.reservations@proteahotels.com or call +27 (0)21 406 1911.
Explore
GSB Johannesburg
A tailor-made training facility in the heart of Africa's top business district.
Our learning facility at 61 Katherine Street in Sandton, Johannesburg, delivers customised executive education programmes and short courses to our corporate and government clients and hosts distinguished speaker programmes and recruitment, careers and alumni events. Facilities include two multi-purpose teaching venues and two break-away meeting rooms that are sound-proofed and equipped with the latest technology.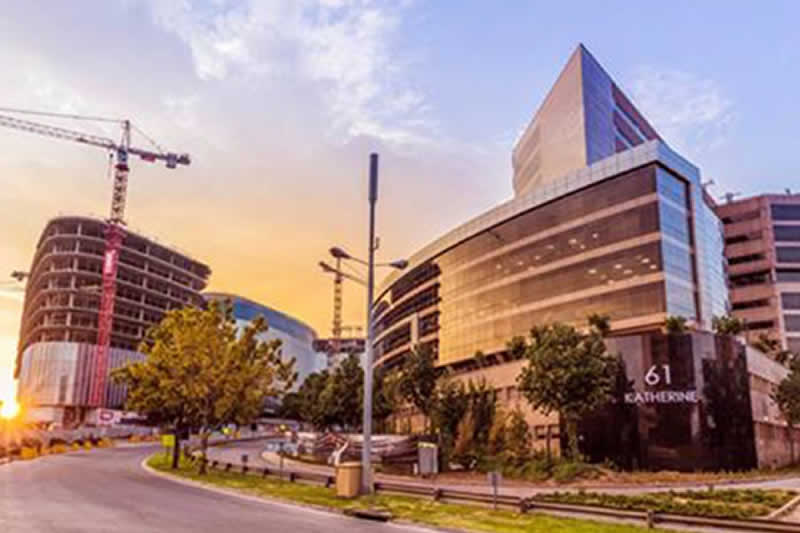 SOLUTION SPACE PHILLIPI CAMPUS
Spearheading engagement beyond the traditional spaces of the university.
The UCT GSB Solution Space Philippi hub in the community of Philippi, Cape Town, was established in a deliberate effort to deepen our roots and relevance as an African business school that is seeking to develop more socially relevant solutions to the challenges of our context.

Spearheaded by the UCT GSB Solution Space, the Philippi hub is the first community hub to be established by University of Cape Town in its 178-year existence. The UCT GSB Solution Space is based at Philippi Village, a mixed use 6 000m2 entrepreneurial development zone at the epicentre of Nyanga, Gugulethu, Mitchell's Plain and Khayelitsha.

The development, was initiated with the vision of creating economic opportunity through the active inclusion of those who are excluded from the mainstream of development, and the UCT GSB has been involved in these conversations from the outset. The founding sponsor of the Bertha Centre at the UCT GSB, the Bertha Foundation, is one of two founding partners in the initiative; the other being a Cape Town-based NGO The Business Place.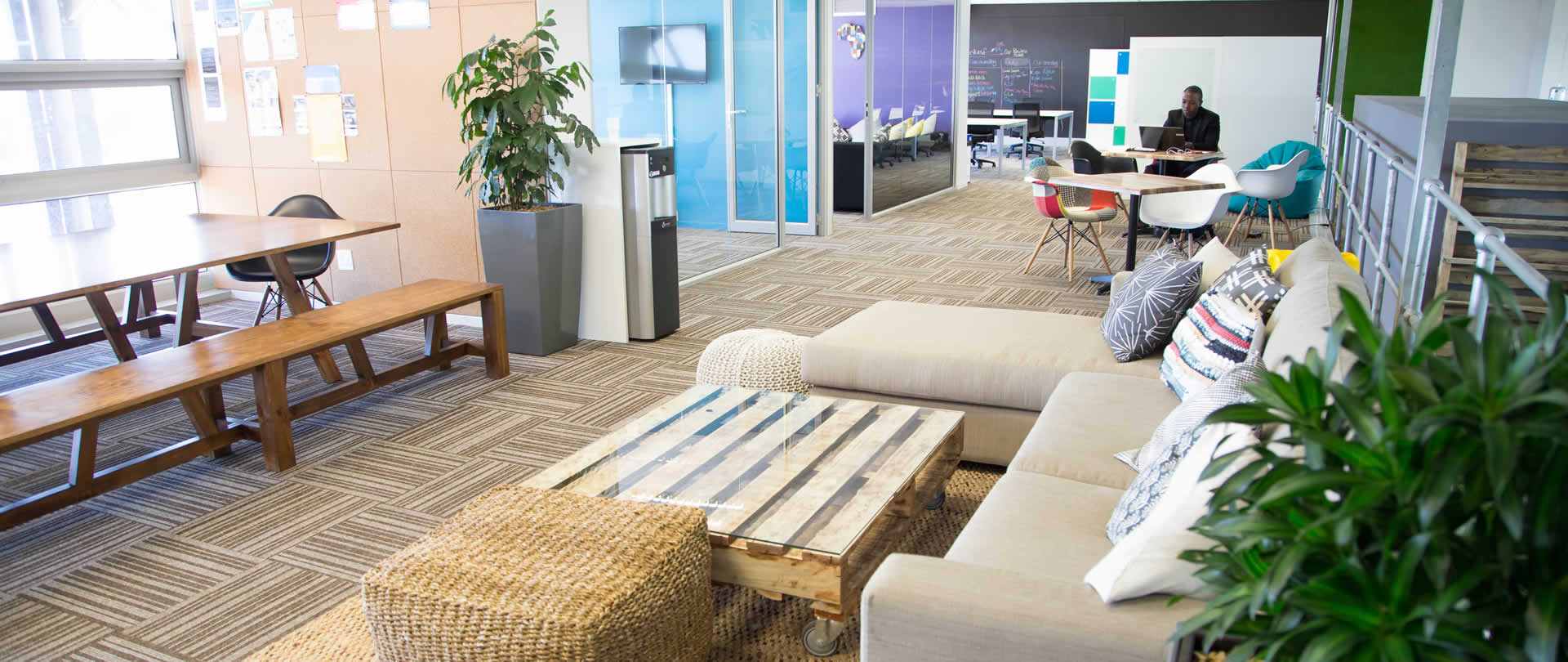 PHILLIPI CAMPUS OFFERING
The Philippi hub offers students, alumni, clients and local entrepreneurs in the community a place to meet and engage.

The UCT GSB Solution Space supports entrepreneurs at the Philippi hub to learn and grow, providing them with access to resources, corporate partners, mentors, advisory services, co-working space, speakers and partnerships. All UCT GSB students across most academic programmes are encouraged to take at least one course on the Philippi hub.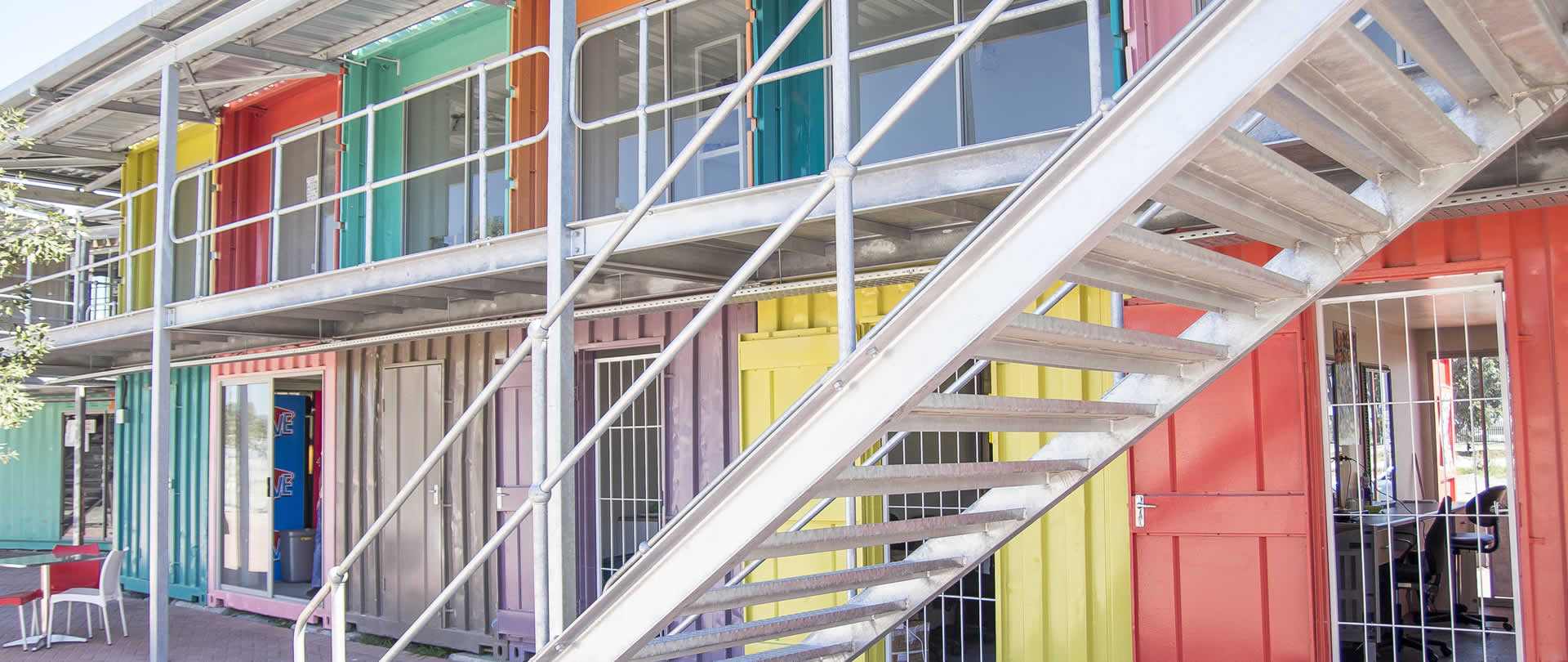 PHILLIPI CAMPUS FACILITIES
Facilities on at the Philippi hub include :

several fully-equipped meeting rooms
a lecture space.
a space between academia and industry where business can escape the pressures of today to advance new ideas through piloting cutting-edge concepts with Africa's brightest and most creative minds.