MBA Full Time Scholarship Application Deadlines:
---
First Round - 30 April 2024
Second Round - 31 May 2024
Final Round - 30 June 2024
Adapt, Evolve, Thrive
Join the preeminent business school linking African experience and global relevance.
Enhance your professional knowledge and become a business leader of the future by understanding and identifying creative solutions to critical challenges in complex environments. Gain a unique perspective and expertise to drive positive societal change in South Africa and beyond.
Benefits of studying an MBA at the UCT GSB include:
Enhanced personal leadership competencies
Expanded professional networks and relationships
Unique and effective managerial knowledge and tools for efficient management
Value creation for entrepreneurial enterprises
An opportunity to diversify skills and self-reinvent
International exposure
An increase in earning potential
Accelerated career advancement
Skills acquired for greater social impact
The MBA is offered both as a full-time programme over one year or in a modular format over two years.
* Application & Course fees are provisional for 2023, and are subject to annual UCT council approval
** Limited Scholarship opportunities are available for applicants admitted to the programme
Delivery Method:
Face to Face
---
---
Course Start Date:
Monday, 12 August 2024
---
Application Period:
1 July 2023 - 30 June 2024
---
---
Application Fee:
2070 ZAR / 300 USD
---
UCT GSB MBA full time programme overview
Study in an emerging market
Study in Cape Town, South Africa's most beautiful city, at a globally ranked business school with a world-class reputation.
At the University of Cape Town Graduate School of Business we are passionate about learning and are dedicated to social responsiveness and to addressing the key developmental challenges facing this country and other emerging markets.
Africa's Top MBA
The UCT GSB MBA is top rated and internationally recognised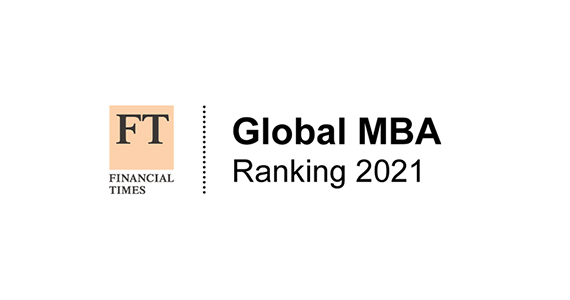 MBA in Africa and 5th in the world for value for money, Financial Times Top 100 Global MBAs
Study abroad
Spend part of your course overseas at one of our reputable partner schools
UCT GSB MBA students have access to a variety of short- and long-term international study opportunities at leading business schools that all have excellent reputations and rankings.
Long-term Exchange We currently have 47 partner schools providing international exchange opportunities for our MBA students. This is a prized opportunity to spend a term or semester abroad, without the burden of paying international student fees.
GNAM Weeks We are the only business school in South Africa to be part of the 32-member Global Network for Advanced Management (GNAM) hosted by the Yale School of Management. GNAM Weeks take place annually for a week in March and October, and give our MBA students the opportunity to pursue intensive study at another network school – tuition-free.
Alongside their counterparts from elsewhere in the network, students attend classes, tour local businesses, and meet with experts focused on current business problems. Each school offers a week focused on a specific topic designed to address the current challenges professionals may face in their respective fields. Visit the GNAM website for more information about the topics on offer during previous MBA Global Network Weeks.
Frequently asked questions
The UCT GSB MBA programme is aimed at aspiring up and coming managers who want to hone their management skills where as the UCT GSB EMBA is aimed at senior level, experienced individuals who consciously want to enhance their ability to conceptualise, rather than their proficiency in functional management. As such, the MBA is strong on content in respect of the core disciplines of management specifically.
Yes, even before you graduate your UCT MBA opens doors for you. The UCT GSB currently has 47 partner schools providing long- or short-term MBA exchange opportunities, and another 32 leading global business schools in the GNAM network that you can choose from for your exchange opportunity.
You can choose from study abroad programmes that range from one week to six months:
Exchange for a full term/semester, usually 3 – 6 months, but can be 6 weeks depending on the school
Summer School, usually a short-term exchange specialising in a particular discipline
Global Network for Advanced Management (GNAM) opportunities to participate in GNAM week, or short exchanges
The MBA is an intensive immersion experience and students need to make sure that they have enough time and space in their schedule to tackle the programme, whether you are studying a full-time or a modular programme. It is also important to make sure you have sufficient support from your family to enable you to study.
The material is studied in three distinct stages:
Private Preparation Before arrival at the GSB, and during late evenings and early mornings throughout the programme, students are expected to read all prescribed material.
Syndicate Groups Students are assigned to a syndicate group, where the readings and cases are discussed. This consolidates and enhances students' understanding through discussion with equally experienced colleagues.
Plenary Sessions Plenary sessions are held in a "lecture theatre", although the process cannot be viewed as a traditional lecture. Lecturers provide focused inputs, but also invite questions and discussion. Here the student is regarded as an expert as well. The level of debate is high and critical faculties are honed in an electric atmosphere where the sharing of ideas, experiences and knowledge is encouraged.
Once you graduate from the UCT GSB you will join our alumni network which is a dynamic forum that comprises more than 23 000 past GSB students in 68 countries worldwide.

Many of the GSB's alumni hold key positions in top companies or have started their own successful businesses.

Alumni play a vital role in supporting and encouraging more recent graduates to follow in their footsteps and GSB students who find employment after graduation - particularly internationally - frequently do so through alumni contacts.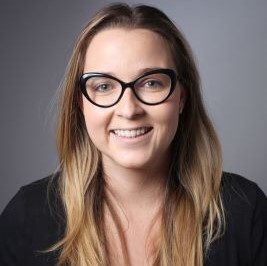 Meet the Programme Director
Dr Caitlin Ferreira
Dr Caitlin Ferreira holds a PhD in Industrial Marketing from the Luleå University of Technology where she focused on the intersection between marketing and entrepreneurship and the changing nature of entrepreneurship. She holds three further degrees from the University of Cape Town specialising in marketing, economics, and finance.
She is particularly interested in the intersections of marketing with other disciplines and the ways in which marketers can ensure a more sustainable focus to their marketing efforts. She has lectured at several institutions both locally, in the public and private sectors, and abroad. She maintains a steadfast passion for merging relevant industry insights with theoretical content to foster her students' critical and creative thinking skills, getting them ready for a future world of work. Outside of academia, Caitlin has been a marketing and research consultant for several years where she assists companies with the successful implementation of research projects.
She serves on the editorial boards of international journals and has presented her research at both local and international conferences. She has published in several peer-reviewed international journals including the Journal of Marketing Management, Journal of Business Research, International Business Review and the Journal of Product and Brand Management.