Why are standardised assessments a requirement?
Prospective students at the UCT GSB will need to submit a standardised assessment score as part of their application process. The purpose of these tests is to make sure that candidates have the required proficiency and aptitude to complete their chosen academic programme.
The assessment forms an important but only partial part of the application process. The Admissions Board will look at any individual's application holistically, considering elements such as personal conduct, professional experience, evaluator reports, academic background, and application essays.
Our Executive MBA Programme also accepts the Modified Career Path Appreciation test. You can find out more about it here.
WHICH TESTS ARE ACCEPTED BY THE UCT GSB?
We accept scores from a number of internationally recognised tests as part of a candidate's application requirements, namely: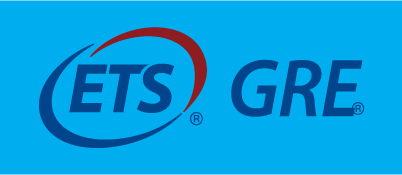 GRE
The Graduate Record Examination is a standardized assessment that is primarily used for students seeking to further their studies in the social Sciences but is becoming increasingly popular among business students worldwide.
Learn More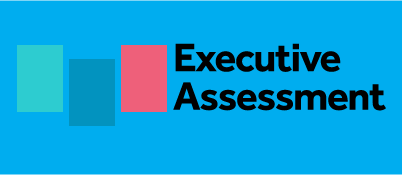 Executive Assessment
This assessment is designed specifically for candidates with skills that have been acquired through experience in the workplace, and caters for busy professionals.
Learn More
HOW DO I APPLY FOR A TEST?
Candidates will need to contact the Standardised Assessment providers on their own initiative, but the UCT GSB is committed to supporting them throughout the process.
| | GMAT | GMAT Focus | GRE | NMAT | Executive Assessment |
| --- | --- | --- | --- | --- | --- |
| Who it's for | Candidates who want to put their business school readiness to the test and demonstrate exceptional commitment to a rigorous admissions process. | Candidates who have less time to prepare for a test but still want to stand out in the admissions process and demonstrate their commitment and readiness for business school. | While the GRE is used primarily for students looking to pursue postgraduate qualifications in the Social Sciences, they are increasingly gaining traction in the business field. | Candidates who want to apply for business schools in emerging markets such as Africa, India, and Philippines, and for whom the costs of other tests may be prohibitive. | Busy executives with less time to prepare but more institutional knowledge and experience-based workplace skills. |
| Format / Mechanism | Item-level computer adaptive test | Item-level computer adaptive test | Computer delivered or paper delivered | Item-level computer adaptive test | Multi-Stage Test (MST) |
| Test time | 3 hours 30 minutes | 2 hours 15 minutes | 3 hours 45 minutes | 2 hours | 1 hour 30 minutes |
| Score validity | 5 years | 5 years | 5 years | 1 year | 5 years |
You can contact the providers directly online here:
Find out more
For more information or support in booking your standardized assessment, feel free to contact our Admissions Office on +27 (0)21 650 7500
There is no minimum score for any of the assessments, and applications are considered holistically, taking several criteria into account. However, candidates are encouraged to achieve as high a score as possible since it will improve their overall application.
No. We encourage candidates to select an assessment that suits their professional experience, personal acumen, and career level.
Yes. However, some tests – such as the GMAT – have a cooling off period that only allow prospective students to write one test per month.
Yes. The assessment is one of several steps that candidates need to take in order to complete their application.
If you have written a GMAT, NMAT, or Executive Assessment use the code: 0837
If have written the GRE, use the code: 5011