The Alumni Community
When you graduate from the UCT GSB, you become a lifelong member of the UCT GSB Alumni community. Being a member gives you access to a global network of alumni around the world and the opportunity to become a part of The GSB Foundation, to raise money for future students .
You also benefit from our Career Services and mentorship programme. We also offer Master Classes and regular networking events around the world.
Alumni Resources
Giving back: The GSB Foundation
Career Leadership Centre
Alumni Events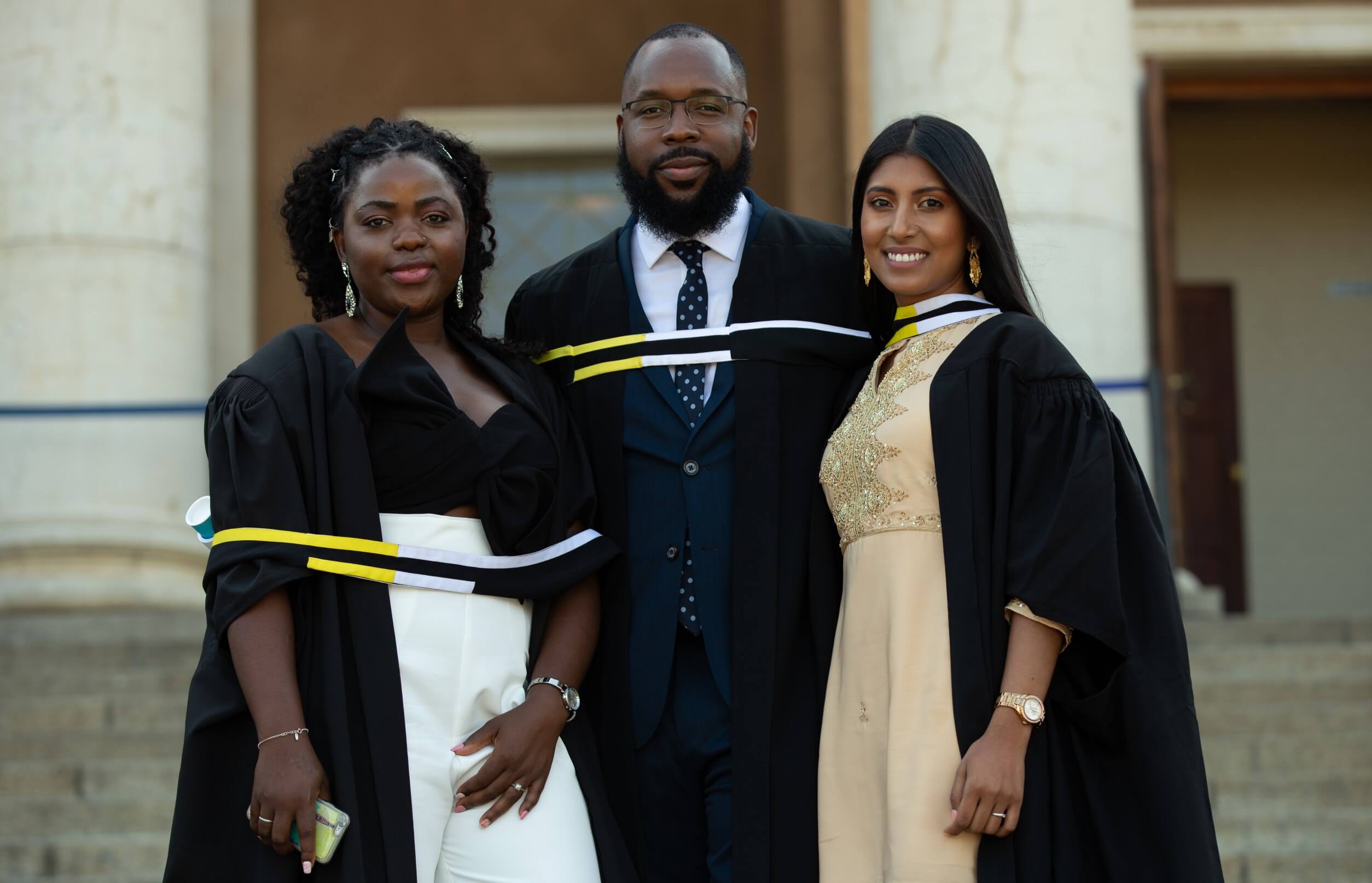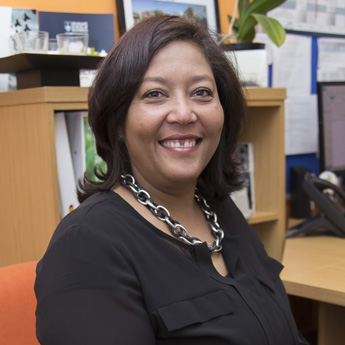 Meet the Head of Alumni Relations
Morea Josias
Head of Alumni Relations and Career Services
Responsible for strategic planning, development, management and leadership of alumni relations and career services activities for the UCT GSB, Morea plans and implements projects that strategically engage alumni and industry in strengthening various UCT GSB activities that provide tangible benefits to alumni, current UCT GSB student job seekers and the school as a whole.

A key aspect of role, Morea believes, is the way relationships are managed, with the most rewarding aspect being when people with common interests and goals make a connection that is mutually beneficial.
ALUMNI REUNION WEEKEND 2023 - A LOOK AT AN EXTRAORDINARY WORLD
20 - 22 October 2023
14:00 (GMT+2)
Join us for the GSB Alumni Reunion Weekend taking place from 20-22 October 2023. In our world today, we realise that amidst these changes and crises, lies the opportunity to build, reframe, and reimagine critical and complex issues. Through the lens of possibility, we explore the theme: A look at an extraordinary world. P.S.: This event is exclusive to UCT GSB Alumni who completed an open academic programme at the GSB.
Learn more
RSVP
Durban Alumni Talk Janine Ahlers – What is developmental coaching and what makes it so valuable?
Tuesday, 31 October 2023
16:30 (GMT+2)
We are pleased to invite you to join us on Tuesday, 31 October 2023 as we host an exclusive evening talk with Janine Ahlers the Director of Centre for Coaching, situated at the University of Cape Town's Graduate School of Business.
Learn more
RSVP
Alumni Awards
The Director's Alumni Award was initiated in 2007. Since its inception the UCT GSB Director has given the Award to two alumni each year who have made a significant contribution either in the promotion of, and service to, the UCT GSB or through building alumni relationships. See recent awards from the past 5 years. A full list is available upon enquiry.
The Award for Long Term Contribution in the Promotion of the UCT GSB:

2015 Linda Fasham (GSB 1987 - 2014)
2016 Cedric Parker (MBA 1988)
2017 Robin Kuriakose (MBA 2008)
2018 Professor Trevor Williams
2019 Peter Major (MBA 1984)
The Award for Contribution in the Building of Alumni Relations of the UCT GSB.

2015 Simryn de Jager (MBA 2012/13)
2016 Gys Kappers (EMBA 2010/2011)
2017 Kim Thipe (EMBA 2005/2006)
2018 Sandy Mattison (MBA 1997)
2019 Jerry Igwilo (MBA 2006/2007
Contact Us
Please do not hesitate to get in touch with the Alumni Relations Team. If you need to update your contact details to stay in touch, please email us by clicking on the button. You are also welcome to:
Phone us: 0860 828 472 | +27 (0)21 650 7500
Ideas Exchange
News, Articles & Alumni Profiles