Inspire harmony and collaboration
LEARN TO MANAGE AND LEAD A TEAM WITH CONFIDENCE
The New Manager course at the UCT GSB is designed to equip first-time managers, or experienced managers wanting an update, with practical managerial skills and business acumen that can be implemented immediately in the workplace.
On this course, delegates will :
gain core business fundamentals
develop self-knowledge and personal growth
build leadership capability.
Select Location and Delivery
A Collaborative Management Process
The New Manager programme has a strong emphasis on personal mastery and a collaborative management process.
Core business skills in strategy, finance and marketing are developed – along with the basics of good business communication.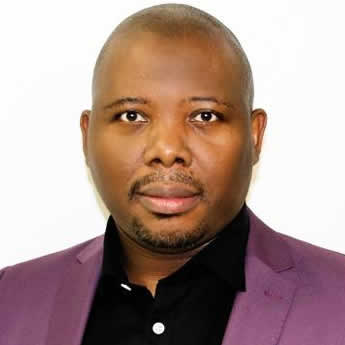 Meet the Course Convenor
MZOXOLO 'MZO' GULWA

Mzo is a leading management consultant, facilitator and coach. His specialisation is in the areas: strategic management, people management, leadership, diversity and inclusion, organisational dynamics and competitive intelligence. His work experience includes 13 years at the Standard Bank Group, where he headed up the Competitive Intelligence function.
At Standard Bank, Mzo also championed diversity and inclusion and was very influential as Chairperson of the Marketing & Communication Diversity and Inclusion Forum for more than five years. Mzo has delivered project work and training programmes on-ground in South Africa, Nigeria, Ghana, Ivory Coast, Angola, Tanzania, Uganda, Mauritius and Malawi.
He teaches on strategic management, competitive intelligence, diversity & inclusion, organisational culture and leadership areas at Wits Business School (WBS), Johannesburg Business School (JBS) and UCT Graduate School of Business (GSB). He is passionate about developing others and has over the years mentored and coached executives, managers, general staff and students.
Executive Education Term Dates
FORMAT AND DATES
JHB Sandton Campus:
Blended Delivery Format
Dates:
Block 1: (20-22 July 2022) face to face
Block 2: (24-26 August 2022) live online
Block 3: (26-28 October 2022) live online
Block 4: (23-25 November 2022) face to face
Application closing date: 20 June 2022
CPT Breakwater Campus:
Face-to-Face Delivery Format
Dates:
03 October 2022 – 14 October 2022
Application closing date: 06 September 2022
You will benefit highly from this course if you are:
A first-time manager
An entry-level manager
An individual with management potential
An experienced manager in need of a boost or updated skills
Students on The New Manager course will gain:
Core business skills in strategy, marketing, finance, operations, and the management of complex projects
The basics of good business communication
Practical skills to develop, manage and motivate a team
Self-knowledge, personal growth and personal mastery
Insight and experience through networking with fellow delegates from diverse industries
Added value for your organisation – a post-course assignment helps you apply what you've learned in the workplace
The UCT Graduate School of Business takes pride in building future leaders and guiding the leaders of today toward sustainable impact in African business and society.
Our degree programmes and short courses deliver learning experiences that are personally transformative because better people make better leaders.
Our programmes are mostly offered at our vibrant Cape Town Breakwater Campus, at the heart of the city's most popular tourist attraction, the V&A Waterfront.
The campus is equipped with modern lecture theatres, a library and syndicate rooms for group study, as well as restaurants and the Protea Hotel Breakwater Lodge that offers special rates for students.
Find out more: https://www.gsb.uct.ac.za/student-experience

COURSE DISCOUNTS AVAILABLE
15% for 3 - 6 applicants (bulk discount applied from third applicant)
10% for 7+ applicants (bulk discount applied to all applicants)
10% for alumni of UCT GSB academic and Executive Education courses