Course Overview
The Programme for Management Development empowers you to take charge of your future as a manager and teaches you how to inspire productive and meaningful change within your organisation. The programme is constantly adapted to provide relevant insight into the contemporary challenges and opportunities you will encounter as a manager. By the end of this programme, you will have the skills, knowledge, and confidence to enter a new strategic level of leadership.

What you will walk away with
An opportunity to network and debate with delegates from different industries and functional areas from across sub-Saharan Africa
Practical on-the-ground experience with a post-programme assignment which ensures that learning is implemented back in the workplace
Key competencies in managing self, managing others and managing relationships within and beyond the organisation through a combination of experiential and interactive learning
Access to the vast UCT GSB global alumni communit
---
---
---
Course Dates:
11 September - 15 November 2024
---
Application Deadline:
21 August 2024 at 12:00pm SAST (midday)
---
---
Delivery Method:
Face to Face
---
---
---
Course Dates:
21 October - 1 November 2024
---
Application Deadline:
30 September 2024 at 12:00pm SAST (midday)
---
---
IMPROVE THE FLOW OF MANAGEMENT
Gain the tools and know-how to streamline and improve management processes, allowing your team to focus on growth and innovation within your organisation. Discover new avenues of thinking and learn to solve complex challenges with simple solutions by leading your team efficiently and effectively.
Additional Course Information
Module Breakdown
Curriculum Overview
Module 1
Data
Help identify data science opportunities
How to design a data science strategy (ensuring buy-in from key stakeholders & keeping the company aligned to a common goal)
Building the data foundation
Module 2
People
Structure organization
Recruit Team
Foster Culture
Module 3
Technology
Overview of leading Tools (including open source)
Establish infrastructure ( On-premises vs in the cloud, hybrid solutions, discussing the governance of all of these decisions)
Minimum Requirements:
National Senior Certificate, NQF 4 or equivelant
English proficiency
5 or more years work experience
At least 2 years management experience
Who should apply:
Senior managers working across all industries and sectors
Middle management
Mangement Development
Learn with the best
Our Internationally acclaimed researchers and teachers are all dedicated and gifted individuals who contribute directly to UCT GSB's reputation of excellence.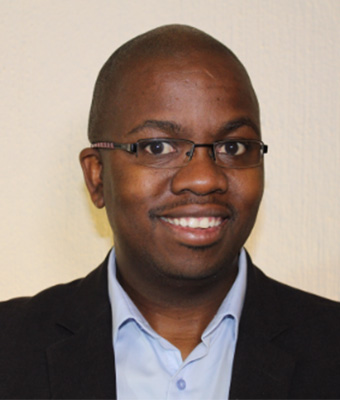 Mr Brian Simelane
Course Convenor
Brian has worked in a number of companies and industries as an accountant and later on as a consultant.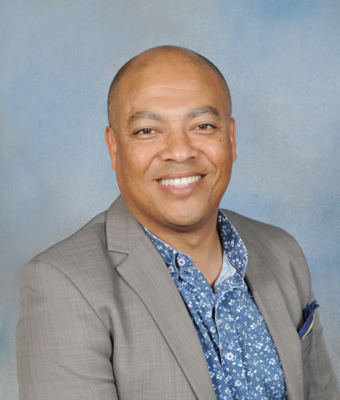 Mr Jodie Martin
Head: Executive Education
Jodie Martin is the Executive Education Head of Department where he leads and supports our world-class Executive Education delivery team.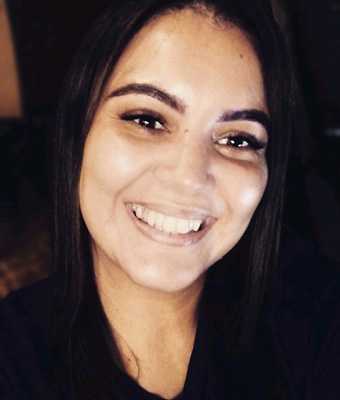 Ms Tarryn Mentoor
Client Liaison Officer
Tarryn is a seasoned sales & marketing professional with over 8 years of experience in the higher education short course industry.
TAKE THE FIRST STEP TODAY
Acquire new competencies and move your career to the next level!
15% for 3 - 6 applicants (bulk discount applied from third applicant)
10% for 7+ applicants (bulk discount applied to all applicants)
10% for alumni of UCT GSB academic and Executive Education courses
The UCT GSB's Breakwater Campus is situated in the heart of Cape Town's most popular tourist attraction, the Victoria and Alfred Waterfront. Centrally located and easily accessed, the UCT GSB is just 1.5km away from the central business district and 20 minutes from Cape Town International Airport.
As an added benefit to studying at the UCT GSB, you'll be situated in one of the most beautiful cities in the world. Click here to see what Cape town has to offer.
Certificate of completion
Flights & accommodation costs are not included.
The course is a non-credit-bearing course delivered at the equivalent of an NQF 8 postgraduate level of study.
The course is accredited through UCT, which is a registered public higher education institution with the Council on Higher Education (CHE). Each programme is accredited through an internal UCT quality assurance process, as delegated by the CHE, ensuring the excellent quality of our offering.
In short, this course does not refer to NQF levels.