Course Overview
Although the challenges facing female leaders are not unique, the fact remains: there are fewer women in leadership positions than men. In our Developing Women in Leadership course, we aim to address this imbalance and empower women who aspire to take on leadership positions to fully embrace their potential. You will learn how to become more self-aware, connect more authentically with others as an inspiring presence, and manage relationships successfully.

What you will walk away with
An understanding of organisations, power and politics
An understanding of the impact of broader gender issues on women in leadership
Increased confidence in leading and influencing others
Awareness of personal intention and impact
Increased self-awareness, and commitment to continue the process
Skills in negotiating, coaching and giving feedback
Skills to make dual careers tenable
A network of colleagues with whom they have a shared powerful experience
Empowering Women in Leadership
Learn to overcome the challenges women face in the workplace and the role you can play in creating a work environment that transcends stereotypes and embraces the brilliance of every individual.
Additional Course Information
Module Breakdown
Curriculum Overview
Personal Mastery
Develop self-awareness and self-understanding
Improve understanding and meaningful connection with others
Improve confidence in interacting with colleagues, team members and your network
Develop self-awareness and self-understanding working with the four-colour model developed by Insights Discovery™
Leadership Presence
Explore the practical meaning of leadership presence
Examine your own presencing pattern
Experiment with different strategies to power your current style
Develop recognition of the impact of presenting yourself in your context
Building relationships for impact - Part 1
Explore your conflict handling style and its implications for using power and creating impact and influence
Explore principles of effective feedback in the context of building relationships
Practise a broader set of interpersonal skills
Navigating organisational power and politics
Deepen your understanding of organisational change
Explore the dynamics of diverse identities within organisations
Explore how power and rank influence organisational politics
Engage with organisational edges such as communication barriers and modern forms of exclusion
Building relationships for impact - Part 2
Identify and manage self-limiting assumptions and the impact of the 'imposter phenomenon'
Explore how to negotiate at work and home for what you need
Practice coaching, giving feedback, challenging, negotiating and contracting skills
Minimum Requirements:
National Senior Certificate, NQF 4 or equivelant
English proficiency
Who should apply:
interested in self-development, career advancement and personal fulfilment
Want an opportunity to evaluate yourself and benefit from feedback from your peers
Want to increase your ability to confidently lead and influence others
Want to build skills such as networking, communication and collaboration
Learn with the best
Our Internationally acclaimed researchers and teachers are all dedicated and gifted individuals who contribute directly to UCT GSB's reputation of excellence.
TAKE THE FIRST STEP TODAY
Acquire new competencies and move your career to the next level!
15% for 3 - 6 applicants (bulk discount applied from third applicant)
10% for 7+ applicants (bulk discount applied to all applicants)
10% for alumni of UCT GSB academic and Executive Education courses
The UCT GSB's Breakwater Campus is situated in the heart of Cape Town's most popular tourist attraction, the Victoria and Alfred Waterfront. Centrally located and easily accessed, the UCT GSB is just 1.5km away from the central business district and 20 minutes from Cape Town International Airport.
As an added benefit to studying at the UCT GSB, you'll be situated in one of the most beautiful cities in the world. Click here to see what Cape town has to offer.
Certificate of completion
Flights & accommodation costs are not included.
The course is a non-credit-bearing course delivered at the equivalent of an NQF 8 postgraduate level of study.
The course is accredited through UCT, which is a registered public higher education institution with the Council on Higher Education (CHE). Each programme is accredited through an internal UCT quality assurance process, as delegated by the CHE, ensuring the excellent quality of our offering.
In short, this course does not refer to NQF levels.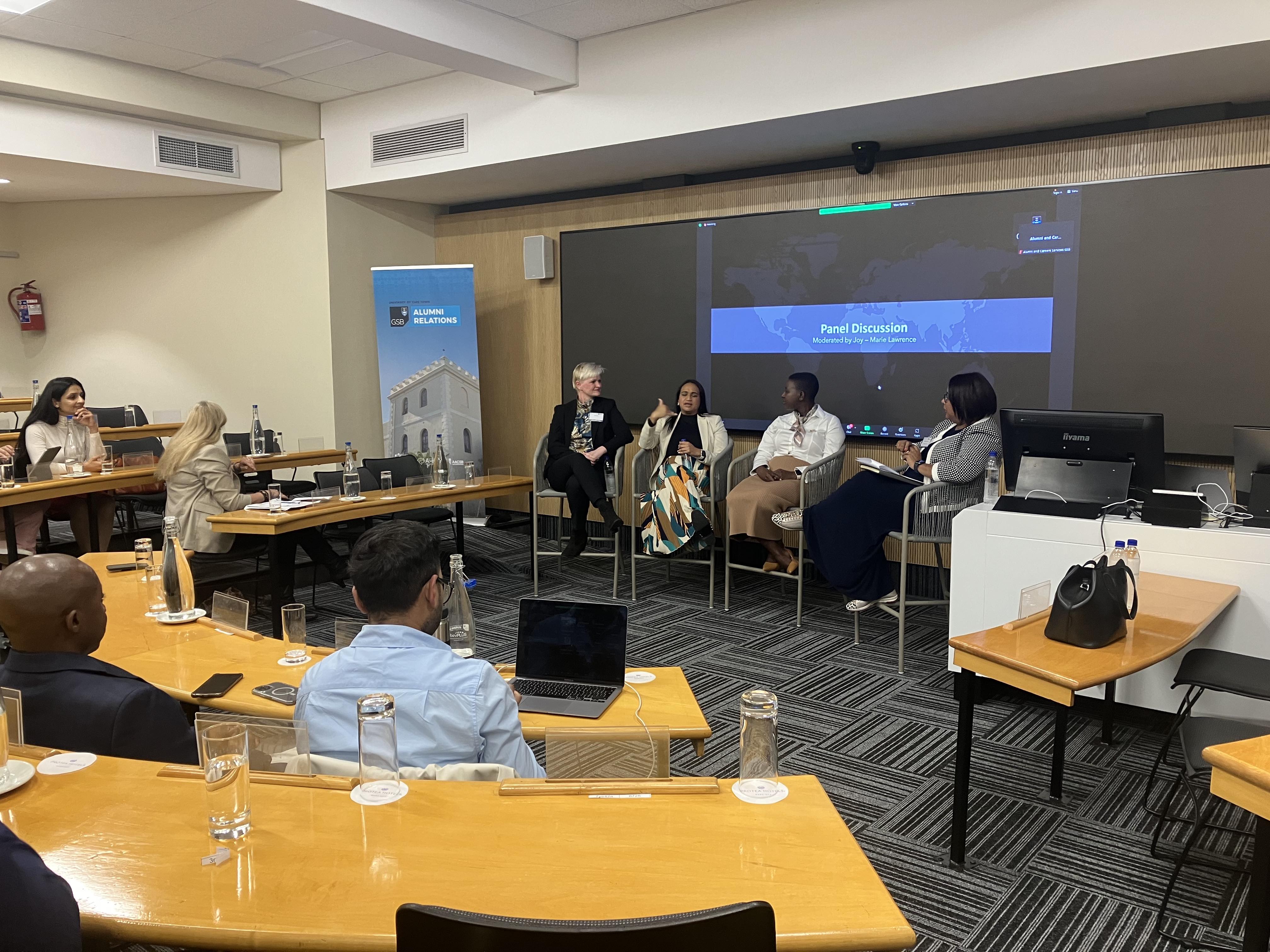 Leadership & Ethics
Future-Proofing Your Skills: Adapting for Tomorrow's Challenges Today
In honour of Women's Day, the UCT GSB hosted a panel discussion on campus the UCT GSB hosted a panel discussion, on campus, featuring alumni and guests to discuss how best to future-proof your skills.
Read Article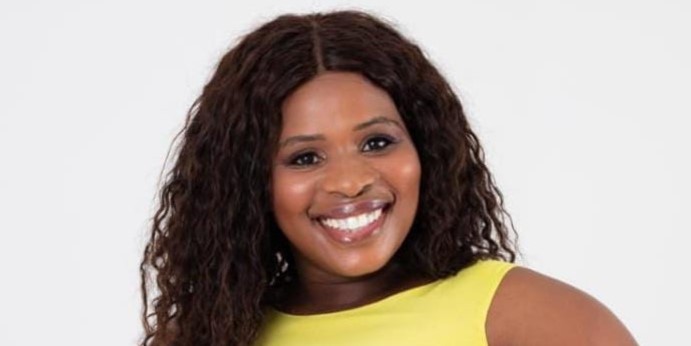 Learning & Development
Lighting the way
I worked in senior project roles at Eskom for over a decade and during this time, I was nominated to represent Eskom in the Association of Municipal Electricity Utility – Women in Electricity and joined the AMEU executive council.
Read Article
Learning & Development
Here's why women should consider pursuing an MBA
Whether you're trying to climb the corporate ladder, make a career change, or create impact in the world, there's no shortage of compelling reasons to enrol for an MBA. We spoke to six women who have completed the UCT GSB's MBA programme, about what they gained from the experience.
Read Article