HOW TO APPLY FOR THE MPHIL IN INCLUSIVE INNOVATION
Ready to start your MPhil application? Follow the step-by-step process.
Once you have enquired on our website, you will receive an email containing your unique Pre-application Portal Link. This sets you up with UCT GSB's admissions team, your support along the application process. Each step of the process will be clearly indicated on the portal, with specific instructions for what to submit.
NB: Before you proceed please ensure you meet the entrance criteria for the programme.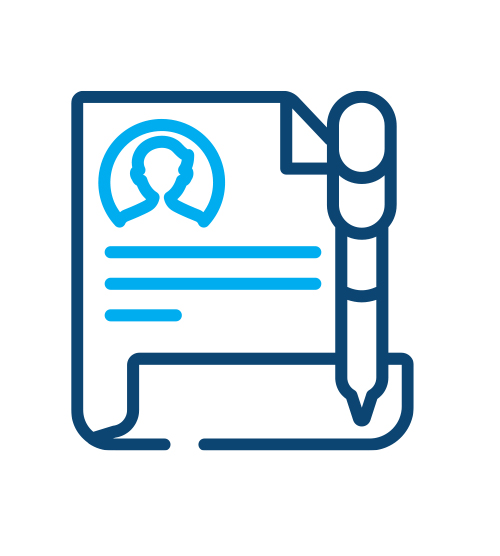 START YOUR PRE-APPLICATION JOURNEY
This allows us to get to know you and gives you the opportunity to gather all your information in one place.
This allows us to get to know you and gives you the opportunity to gather all your information in one place. You can leave and return as you need to before making your final submission.
This section will include:
Personal information, including educational background and work history.
Three motivation essays and a two-page proposal describing the research project you wish to undertake. Specific instructions will be provided on the pre-application portal at this phase. You will be required to submit the essays in step two of the process. Examples of questions include:

What is your vision for your future is, and why you have chosen to apply to the UCT GSB MPhil in Inclusive Innovation programme at this particular time in your life and career?
How will you contribute to creating a strong, mutually supportive learning community for your cohort? What skills and expertise will you be able to offer your classmates to enhance the co-created learning journey?
What do you expect, and hope to achieve from your GSB experience? How do you plan to manage the high time and energy demands of this intensive programme over the course of the next one or two years?
Applicants whose mother tongue is not English will be required to produce a TOEFL certificate to verify fluency in English.
Create your official UCT student record
For this step, you will be required to submit copies of your:
Identity document
CV
Certifications
Transcript (if non-UCT)
The UCT GSB Admissions team will receive notification once this step is completed.
Upload your documents on the pre-application portal
This will allow the UCT GSB admissions team to process your application faster and more efficiently, and helps to ensure that your application submission is complete and accurate. Keep your hard copies safe as these may be requested in future.
This covers the administrative costs of your application

Application fees are non-refundable. Paying an application fee does not mean that your application will be successful.
| | |
| --- | --- |
| Citizens of all African countries | R2070 (Two Thousand & Seventy Rand) |
| Applicants from all other countries | US$ 300 (Three Hundred US Dollars) |
UCT GSB Bank Account Details
| | |
| --- | --- |
| BENEFICIARY | UNIVERSITY OF CAPE TOWN - GSB Account No. 9 |
| BANK | Standard Bank SA Ltd. |
| BRANCH | Rondebosch, Western Cape |
| ACCOUNT | 072953004 |
| SWIFT CODE (FOR INTERNATIONAL PAYMENTS) | SBZAZAJJ |
| BENEFICIARY | UNIVERSITY OF CAPE TOWN - GSB Account No. 9 |
| GSB REFERENCE NUMBER FORMAT | GSB/Surname/FirstName-OR-UCT student number |