Alumni Reunion Weekend 2023
A look at an extraordinary world.
Join us for the GSB Alumni Reunion Weekend taking place from 20-22 October 2023. Our world has experienced many changes, significant shifts in the geo-political landscape and many global economies are facing an economic crisis.
In our world today, we realise that amidst these changes and crisis, lies the opportunity to build, reframe, and reimagine critical and complex issues. Through the lens of possibility, we explore the theme: A look at an extraordinary world.
Time:
20 October at 14:00 & 21 October at 09:00 (GMT+2)
Where:
UCT Graduate School of Business
R500 per ticket includes both days and catering.
Read More
Book Your Ticket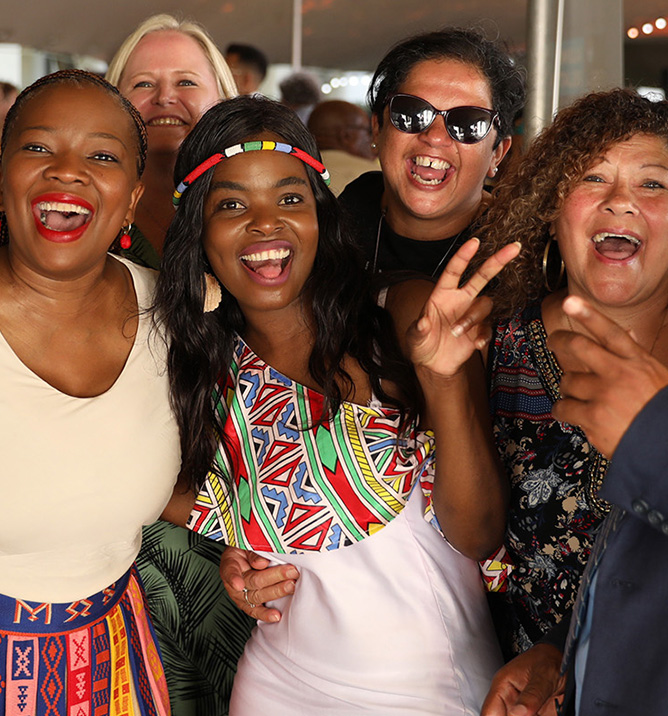 ALUMNI REUNION WEEKEND 2021
The 2021 annual Alumni Reunion Weekend, hosted virtually for the second year in a row, will take place from 22 - 24 October. Under the theme 'Knowledge Across Disciplines', we'll be delving into how leaders are responding to global challenges with a multi-disciplined approach. Join us to learn about the exciting work UCT GSB faculty and students are working on, and catch up with fellow alumni virtually at The Brig.
Event Info
Alumni Reunion 2020
The Official UCT GSB Alumni Reunion Event
The UCT GSB Alumni Reunion Official Event
The UCT GSB's annual alumni reunion weekend is traditionally held toward the end of October and offers alumni the chance to connect with old friends, build trusted partnerships and expand their networks. Due to the COVID-19 pandemic, the alumni reunion was held virtually for the first time in 2020, making it possible for alumni from across the globe to join their peers. The UCT GSB's alumni community is a significant part of the reason why the school continues to thrive and make an impact in the world.
Missed out the last one? Click below to download PDF of highlights
Download Here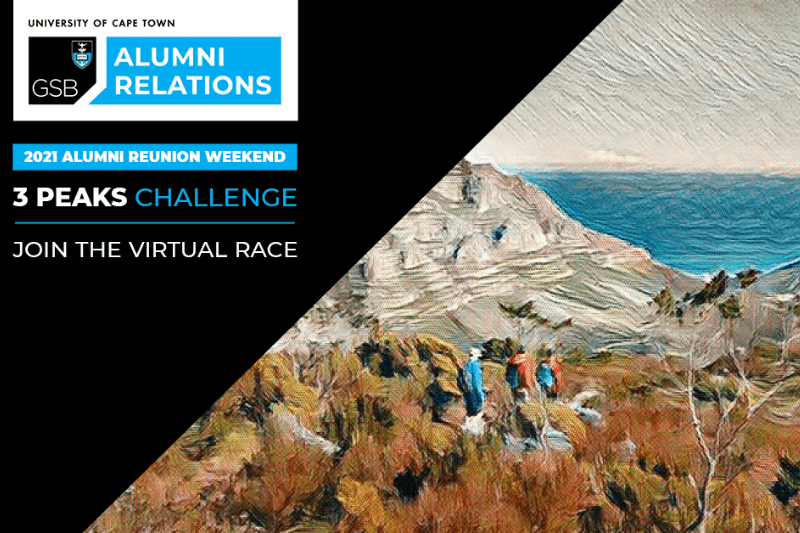 3 PEAKS CHALLENGE 2021
A Long Standing Traditional Event During Reunion Weekend
The UCT GSB 3Peaks Challenge has been held annually for 42 years and traditionally takes place on the Sunday of the Alumni Reunion weekend. We are excited to announce that we will be hosting the 43rd annual UCT GSB 3Peaks Challenge this year.
Upcoming Alumni Reunion Event
Stay up-to-date with the latest events from Africa's top business school.
Subscribe