CREATE INNOVATIVE SOLUTIONS FOR AFRICAN CHALLENGES
Apply and enhance cutting edge knowledge and practice for addressing a specific social or environmental challenge.
Tired of only hearing the negative? Apply and join a powerful community of change-makers addressing some of Africa and the world's most intractable challenges.
The MPhil in Inclusive Innovation will equip you to undertake research that changes systems, to develop innovative responses to complex systemic challenges, and to grow significantly both personally and professionally.
Delegates will:
Gain skills in managing complex innovation-focussed projects.
Learn to identify and improve multiple dimensions of social, environmental, political and entrepreneurial challenges.
Explore business model innovations that are grounded in local realities and also globally relevant.
Embark on a process of personal transformation within a community of practice committed to societal transformation.
Be exposed to best-practice examples of inclusive innovation in South Africa and beyond.
Benefit from the wider environment of networks and personal training at one of Africa's leading sites of postgraduate learning.
Complete original research within their passion area.
Apply and enhance your ability to enact serious change. Be part of the solution.
* Application & Course fees are provisional for 2024, and are subject to annual UCT council approval
** Limited Scholarship opportunities are available for applicants admitted to the programme
Join a transformative learning journey
The MPhil develops inclusive innovators who boldly pursue ambitious ideas and dreams while doing meaningful and purposeful work in a focused and supportive environment.

FREQUENTLY ASKED QUESTIONS
The MPhil in Inclusive Innovation is a modular degree so students must be able to attend full-time at the UCT GSB campus in Cape Town for four modules, of one week each, during the first year.
The MPhil in Inclusive Innovation programme offers a degree by dissertation only. This means that the dissertation is the only formally examinable deliverable. However, the programme does require full participation the four modules that offer lectures and workshops designed to strengthen your research skills and to deepen your capacity for practical innovation.
Students will also need to ensure that there is sufficient time and space in their schedule to accommodate inter-modular preparation work and submit deliverables between each module. Deliverables will be evaluated for quality, though not formally examined. Module attendance and timely submission of all deliverables are formal DP (duly performed) requirements for maintaining good standing in the programme. Students who do not meet these requirements will be asked to leave the programme and will not be allowed to submit dissertations.
Final dissertations must be submitted within two years of registration.
The MPhil in Inclusive Innovation dissertation counts 180 credits - representing 1 800 hours of learning. Exact distribution of hours will vary, depending on the nature of your research project, but you can use the following breakdown as a rule of thumb.
| | |
| --- | --- |
| ACTIVITY | HOURS |
| Developing your research project and skills via module attendance, module readings, DP assignments | 400 |
| Preparing your research proposal (including research plan, preliminary literature review & methods, ethics forms, etc.) | 200 |
| Data collection and analysis | 600 |
| Writing dissertation chapters (drafts, review meetings, revisions) | 600 |
| TOTAL | 1800 |
The biggest difference between this degree and most other Master's programmes is social purpose. The MPhil specialising in Inclusive Innovation addresses social challenges by providing students with the opportunity to do really meaningful and purposeful work in a focussed and supportive environment. Some other programmes only provide the skills for higher level management roles whereas the MPhil programme marries theory and practice to enable students to bring their innovations to life.

Inclusive innovation is simply the development of new products or processes (or a combination thereof) that improve the lives of those living with the lowest incomes. We examine a number of definitions on the course, including Phylis et al (2008) "… a novel solution to a problem that is more effective, efficient, sustainable, or just than existing solutions and for which the value created accrues primarily to society as a whole rather than private individuals"; Westley (2010) "… an initiative, product or process or program that profoundly changes the basic routines, resource and authority flows or beliefs of any social system"; and George et al (2012) "… the development and implementation of new ideas which aspire to create opportunities that enhance social and economic wellbeing for disenfranchised members of society."
MPhil students are encouraged to work on an innovation that they feel addresses social needs and ultimately relieves poverty across various sectors.
UCT owns all students' research upon completion and it is shared on an open platform with the public. However, your business idea is yours to pursue in your own capacity. If you have any concerns or questions about Intellectual Property, you may contact the UCT IP office. Click here for more information.

Yes, you may. This programme will provide you with the skills to develop your innovation further; to design your business plan in a way that fits the demands of a social environment and the tools to help you build a sustainable business.

Yes, you may. Not all students wish to start their own business after completing the MPhil in Inclusive Innovation, some students would like to implement their innovation in their current place of work to address an issue that they feel needs to be addressed

Yes, you may. Sometimes the idea you may have had when applying has changed since starting the course or perhaps with some research you found a different area you would like to pursue, and you may do so.

You can locate a supervisor on the GSB website where a list of all academic staff is available with each academic's area of expertise. You may contact a supervisor who you feel would be able to offer support with your area of research. As our programme does not start off with the research component at the beginning, you are not required to have a supervisor already before the start of the academic year.

Yes, you should apply for the scholarships even if you have not yet completed the RPL assessment, as most of the scholarship deadlines are before the MPhil in Inclusive Innovation application deadline

The GSB has an extensive network both locally and globally in the field of inclusive innovation, and we frequently facilitate introductions for our students.
During the programme you will have access to industry experts and key local and global specialists - from deep-content experts to market professionals working in the community. Their insight and feedback will help you to improve your solutions.
You will also have the opportunity to connect with like-minded professionals across different industries and build your network.
Once you graduate from the UCT GSB you will join our alumni network which is a dynamic forum comprising more than 23 000 past GSB students in 68 countries worldwide. Many of the GSB's alumni hold key positions in top companies or have started their own successful businesses. Alumni play a vital role in supporting and encouraging more recent graduates to follow in their footsteps and GSB students who find employment after graduation - particularly internationally - frequently do so through alumni contacts.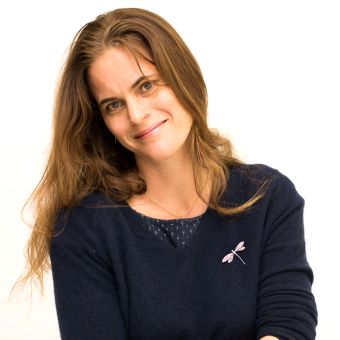 MEET THE PROGRAMME DIRECTOR
ASSOCIATE PROFESSOR JESS AUERBACH
Jess Auerbach is an NRF-rated anthropologist whose research explores narrative, digital connectivity, sensory experience, communication and education futures. She is passionate about how networks and personal experiences shape individual and collective impact, and she has worked around the world exploring personal and collective transformation.

Jess has written two books, From Water to Wine: becoming middle class in Angola (also available open access in Portuguese) and Archive of Kindness: Stories of everyday heroism in the South African pandemic. She is currently working on a third book, provisionally entitled Capricious Connections and a Very Long Line: the politics of knowledge infrastructure in the South Atlantic and Indian Ocean that explores undersea internet cables that plug Africa into global digital networks.
Jess has published extensively in academic journals and the public domain on her work on Angola, Mauritius, migration, social stratification, and higher education futures, and won several awards. She is currently an Iso Lomso Fellow at the Stellenbosch Institute of Advanced Study.
Jess did her undergraduate degree at UCT followed by an MSc in Forced Migration at Oxford where she was a Rhodes Scholar, and a PhD in anthropology at Stanford University.
She has lived and worked in Angola, Brazil, Mauritius, Mozambique, the UK and USA, and is now based mostly in Cape Town.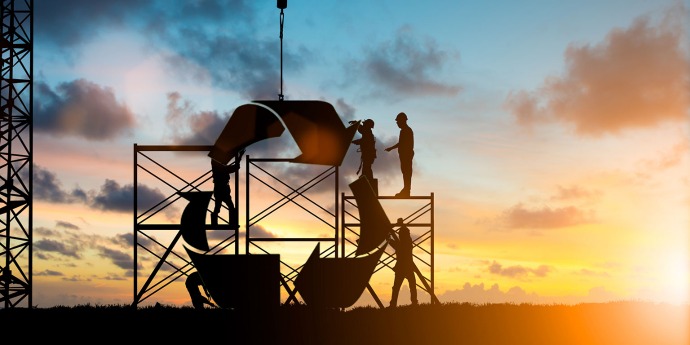 Entrepreneurship & Innovation
Rebuilding the SA economy more sustainably — and for greater impact
COVID-19 has devastated the economy, but it has also opened a window of opportunity for businesses to integrate smarter and more sustainable solutions into their day-to-day operations as they rebuild for the long-term.
Read Article