Executive Leadership in Global Surgery
Realise Your Potential in Medical Leadership
The UCT GSB Executive Leadership in Global Surgery Course aims to enable leaders in healthcare in the public, private and voluntary sectors to become change agents within their context. Participants will be taught to design and lead evidence-based projects and programmes that improve surgical outcomes in their respective organisations, and countries, influencing surgical healthcare on a large-scale basis.
Through this course students can look forward to learning how to :
Understand and apply key concepts in global surgery, surgical health systems, innovation and leadership
Evaluate surgical systems to identify problems to address through policy and specific interventions at a facility level
Design, introduce and scale-up appropriate surgical interventions within broader health system, political and financial considerations
Participate effectively within an international network of global surgeons and practitioners
COURSE FORMAT & DATES
Format Delivery & Dates for the 2022 programme
| | |
| --- | --- |
| COURSE CONTENT | DATES |
| Online Pre-work | 24 January 2022 – 06 February 2022 |
| 5 days Face- to- face | 07 February 2022 – 11 February 2022 |
| Project implementation | March 2022 – Mid May 2022 (Monthly Online & Live-Online) |
| Project evaluation and reporting | June 2022 (Submission of Project Report) |
| Presentation and Certification | 24 - 25 June 2022 (Hybrid Event) |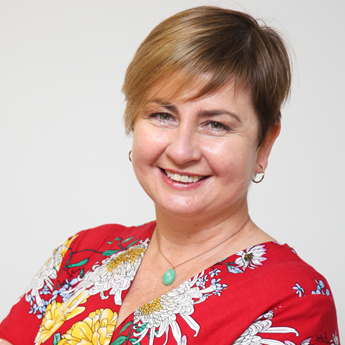 Meet The Course Convenor
CHARMAINE CUNNINGHAM
Charmaine Cunningham is a lecturer at UCT. She has an MBA and PhD, and clinical experience in nursing and paramedicine. She belongs to a global network of complexity thinkers that make sense of anthro-complexity. She has transdisciplinary experience in the application of systems thinking, and project management. She is a programme convener and lecturer in the Division of Emergency Medicine at UCT, convener of the Executive Leadership course in Global Surgery and a member of the Global Surgery Education committee. Her interests include sense-making, operational decision- making, and access to care.
The Executive Leadership in Global Surgery Course comprises a blended, trans-disciplinary classroom with leaders from different spheres who can learn from each other about implementing change in different sectors and contexts, specifically aimed at leaders in the public, private and voluntary healthcare sectors involved in surgical care in addition to executives and administrators who can impact system change as policymakers.
This course has been designed and structured within the African context for participants from low and middle income countries, providing understanding and education around what global surgery is and why it matters. This approach comprises the following elements:
How to implement global surgery projects and programmes through supporting and driving innovation. Gaining clear understanding on how to apply key concepts in global surgery, surgical health systems, innovation and leadership
Evaluating surgical systems to identify problems that can be addressed through policy and specific interventions at a facility level
Design, introduce and scale-up appropriate surgical interventions within broader health systems, including political and financial considerations
Participate effectively within an international network of global surgeons and practitioners
The course is structured around 5 thematic areas within Global Surgery Leadership. They are; global surgery foundations, innovation, implementation, resource management as well as leadership. Each of the 5 areas address aspects designed to achieve the course learning outcomes from understanding and applying key concepts in global surgery, surgical health systems, innovation and leadership through to change management and global advocacy resulting in thorough implementation of creative systems thinking
OUR PARTNERS
Partner Logos