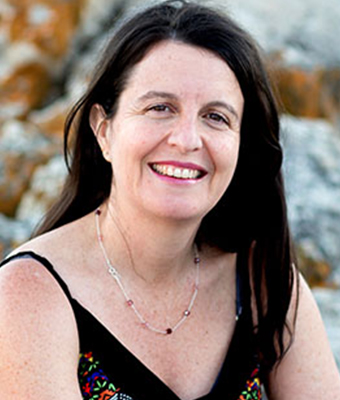 Dr Linda Kantor
POSITION:
Adjunct Senior Lecturer
QUALIFICATIONS:
PhD (UCT), MA in Psychology
Send mail
Dr Linda Kantor
Dr Linda Kantor is an adjunct senior lecturer at the UCT GSB where she teaches a compulsory mindfulness leadership programme to the EMBA students. The two-year course encourages attitudes of compassion, non-violence, and collaboration in the workplace. She strongly believes that influencing leaders will have a trickle-down effect into organisations they serve. The questions this work with leaders evoked in her, led her to complete her PhD, where she looked at the "Applications, Understandings and Perceived impact of mindfulness in the organisational context." She developed an Inductive Model of understanding how mindfulness training might promote a way of dealing with the three Buddhist poisons of greed, hatred, and delusion.
She is a counselling psychologist, hypnotherapist and yoga teacher. In 1999, she taught the first Mindfulness-Based Stress Reduction Programme (MBSR) in South Africa. She has since been deeply committed to bringing MBIs to the South African context and became a certified Mindfulness Trainer through the University of Massachusetts Medical Centre (USA). Her work took her into different settings, including corporate workshops, community-based interventions, programmes for health professionals and the public. Over the years, this has expanded into teaching health professionals, coaches, educators, pastors, yoga teachers etc. to become mindfulness teachers through the University of Stellenbosch's Certification in Mindfulness-Based Interventions.