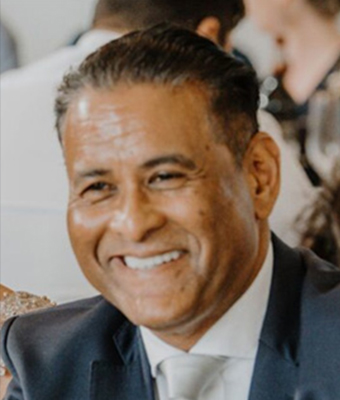 Prof Allistair Witten
POSITION:
Adjunct Associate Professor
QUALIFICATIONS:
PhD (Harvard), Masters in Public Administration, Ed. M in Administration, Planning and Social Policy, Ed. M in School Leadership, Ed. D in Administration, Planning and Social Policy, Bachelor of Education in School Leadership, BA, Primary Teachers Diploma
CV
Send mail
Prof Allistair Witten
Dr Allistair Witten is an Adjunct Associate Professor at the UCT GSB's Bertha Centre for Social Innovation and Entrepreneurship. Among the positions he held before this was that of the founding director of the Centre for the Community School, which is located in the Education Faculty of the Nelson Mandela University, and that of interim director at The Principals' Centre at Harvard University in the USA. In the latter position, he was involved in leadership training and development for school leaders in the United States and across the world. During this time, he was also responsible for the design and implementation of the School Leadership Initiative—a collaboration between Harvard University and the University of Johannesburg to train school and district leaders in South Africa.
The current focus of his work is on the relationship between school leadership and instructional improvement in schools. He has done extensive work on this as part of programmes that were supported by the Sasol Inzalo Foundation; the Old Mutual Education Flagship Project; the Rupert Foundation; and the Sanlam Blue Ladder Schools Project. Al is also involved in a change-at-scale intervention in three provinces of the country that is supported by the National Education Collaboration Trust and forms part of the National Development Plan.