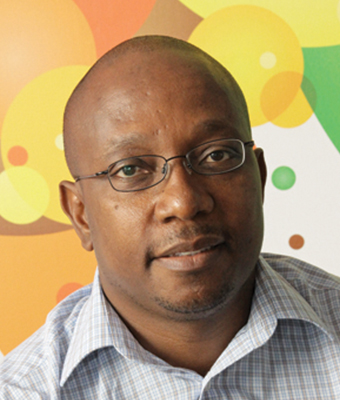 Assoc Prof Richard Chivaka
Business Strategy, Strategic Cost Management, Supply Chain Management, Business Process Improvement
POSITION:
HOD Spark Health
QUALIFICATIONS:
PhD (University of Cape Town), MSc, BCom (Hons)
Send mail
Assoc Prof Richard Chivaka
Dr Richard Chivaka is an Associate Professor of Business Strategy & Supply Chain Management at the UCT GSB where he has taught business strategy on the MBA programme, as well as on the Associate in Management (AIM) and Postgraduate Diploma in Business Administration (PDBA). He is the Founding Director of Spark Health, a partnership between the UCT GSB and Johnson & Johnson. Spark Health is an intensive mentoring and team transformation programme that strengthens health systems through culture change, with a strong focus on transformational leadership. Dr Chivaka is a visiting Professor and the inaugural Research Scholar of the Stanford Business School's Institute for Innovation in Developing Economies (SEED), at Stanford University, USA. His work with SEED focuses on supporting the development of African entrepreneurs to scale up and sustain their business. In this regard, Dr Chivaka teaches Value Chain Innovations and Operations Management on the Stanford SEED Transformation program based in East and West Africa. As the first SEED Scholar, Dr Chivaka's research projects focused on value creation through value chain innovations in developing economies.
Chivaka has written a number of peer-reviewed articles, a book and several book chapters. His publications in both academic and practitioners' journals are mainly on issues around supply chain management and strategic cost management. In addition, Dr Chivaka worked as a Chief Operating Officer, has undertaken a number of consulting projects in supply chain management, the major ones being the United Nations Industrial Development Organization Infrastructure Supplier Benchmarking Programme for South Africa, and the Ernst & Young Lumus Supply Chain Risk and Performance Toolkit Project. Chivaka has served as a Board Member of the Chartered Institute of Purchasing & Supply Trust Southern Africa, and Ubuntu Africa. Outside UCT, Dr Chivaka is a reviewer of journal articles for Management Research News and the South African Journal of Accounting Research. In addition, he has been involved as an external examiner for the University of Johannesburg, as well as for the School for Defence Organisation and Resource Management, University of Stellenbosch.