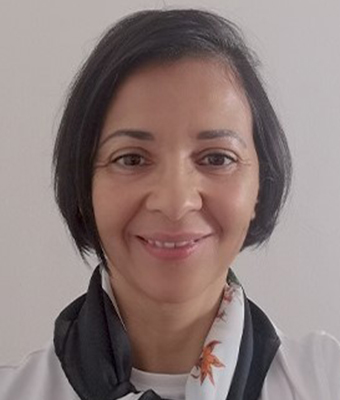 Dr Rene Albertus
Information Systems and Operations Management, Business Process Modelling, Research Philosophy Qualitative and Quantitative, Corporate Governance and Ethics, Financial Statement Analysis
POSITION:
Senior Lecturer
QUALIFICATIONS:
PhD (University of Cape Town), MBA, HDip Tax, PGDip
CV
Send mail
Dr Rene Albertus
Dr Rene Albertus an inter-disciplinary lecturer focusing on Information Systems Management and Business Process Modelling, Research Methods: Qualitative and Quantitative, Accounting and Finance and Corporate Governance.
Her research focuses on governance challenges of public and private organisations, Corporate Governance and Ethics, Accounting Information Systems (SAP ERP), Academic Citizenship and the impact of neo-liberal economic programs of globalisation and disruptive technologies on institutions and society. Albertus is an active member the Association for Information Systems (Africa and Europe). She is presently co-chair for workshops and a member of the programme committee for the European Conference on Information Systems (ECIS). Since 2018 she has been a regular visiting lecturer, on the MBA programme of Moscow State University in Russia, teaching Business Process Modelling & System Analytics.
Albertus has 25 years of professional leadership experience in Finance, SAP ERP System Implementations, Project Management, Business Analysis, Taxation, Change Management, Risk and Compliance, in mining, oil and gas and financial services sectors.

She started her university teaching as a lecturer in the School of Business and Finance, University of the Western Cape. She holds a PhD from UCT and an MBA from the Wits Graduate School of Business.