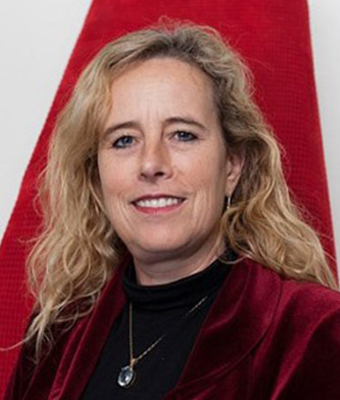 Janine Ahlers
Executive coaching, Leadership and team development, Organisational development, Productive dialogue skills, Cross-cultural & global teams, Implementation of coaching interventions
POSITION:
Centre for Coaching Director | Senior Lecturer
QUALIFICATIONS:
MBA, LRSM, PDM, BA
CV
Janine Ahlers
Janine Ahlers is a certified Integral Coach® and Academic Director of the Centre for Coaching situated at the UCT GSB. She also holds the position of Senior Lecturer at the UCT GSB, where she lectures and does research in Coaching and Leadership Development. Ahlers leads or co-leads all the New Ventures West courses in South Africa. She consults to and runs in-house coaching workshops, Coaching Circles and leadership development interventions nationally and internationally for global blue-chip clients.
Ahlers spent more than ten years working in the corporate, manufacturing and business environment, where she held positions as Director, Exco member, Head of HR, and also handled marketing, production & start-up operations. She has been coaching since 2002, primarily to senior executives who are often working on strategic, leadership and relationship challenges. She has a BA and a Postgraduate Diploma in Management (Human Resources) from Wits University, a Licentiate from the Royal Schools of Music (Violin Teaching), and an MBA from the UCT GSB. She has done group facilitation & depth consulting as well as Enneagram training.
Ahlers has held a number of musical positions and continues to play the violin in orchestras and quartets whenever possible.