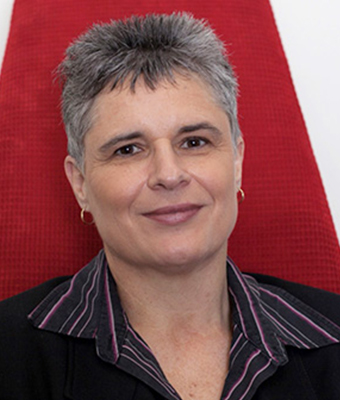 Dr Elanca Shelley
Executive Development, Systems Thinking, Organisational Diagnostics and Design
POSITION:
Senior Lecturer
QUALIFICATIONS:
PhD (University of Cape Town), EMBA
CV
Dr Elanca Shelley
Dr Elanca Shelley is a senior lecturer and academic coordinator for management development programmes at the certificate and postgraduate diploma level. In this role she is constantly re-assessing the most appropriate approach and method to facilitate management development for key clients, through the integration of academic and workplace learning, combined with systems thinking. Shelley is a graduate of the Executive MBA programme and has been involved with customised academic programmes since May 2007.
Shelley has 15 years' public sector experience in South Africa, mainly in the defence industry, and predominantly in the training environment.
At the Council for Scientific and Industrial Research (CSIR), Shelley carried out extensive research into a new framework for the management of immovable assets in the public sector. In this regard she was a key contributor towards the development of the Government Immovable Asset Management Act (GIAMA). She was the main contributor towards the development of guidelines for the implementation of GIAMA, which is based on international best practices.
An additional number of years practical experience in management consulting contributed to a wide range of experience in the services and government sector.