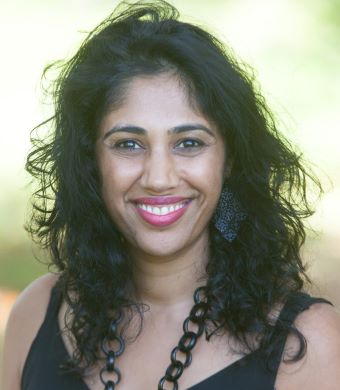 Dr Preeya Daya
Strategic HRM and Organisational Behaviour; focusing on Diversity and Inclusion, Employee Engagement, Leadership, and Personal Mastery
POSITION:
Senior Lecturer
QUALIFICATIONS:
PhD (University of Cape Town), MTech, BTech
Send mail
Dr Preeya Daya
Dr Preeya Daya (PhD) is a Senior Lecturer specialising in Leadership, Human Resources and Organisational Behaviour at the Allan Gray Centre for Values-Based Leadership and is an Academic Director at the Achievement Awards Group.
She has a PhD in Business Administration from UCT, and Master's degree in Human Resource Management.
Preeya serves on the Council for the Durban Chamber of Commerce and Chairs the HR Chapter. She serves as expert faculty for MasterStart and GetSmarter online learning programmes and co-convenes a PhD programme in Leadership, Systems Thinking and Complexity.
She is the author of numerous peer-reviewed publications and is the co-editor of the book, 12 Lenses into Diversity in South Africa.