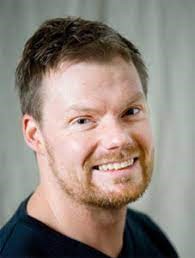 Assoc Prof Rickard Sandberg
Data Analytics, Machine Learning and Deep Learning, Forecasting and Business Forecasting, Time-Series Analysis, and Sustainability and Finance Analytics
POSITION:
Adjunct Associate Professor
QUALIFICATIONS:
PhD Econometrics, MSc Mathematics, MSc Business Administration; BSc
Assoc Prof Rickard Sandberg
Professor Rickard Sandberg is the head of Center for Data Analytics at the Stockholm School of Economics (Sweden). He has been an active researcher for more than 20 years and is regarded as one of the leading experts in Sweden on statistical and econometric analysis. His work has been published in well-reputed journals such as: Research Policy, Econometric Theory, Journal of Time Series Analysis, Oxford Bulletin of Economics and Statistics, and Expert Systems With Applications.
Rickards's area of expertise and research interests include: Machine Learning and Deep Learning, Sustainability and Finance Analytics, Forecasting and Business Forecasting, Time series Analysis, and Econometrics and Statistics. He is also a recognized good teacher (several awards) with more than 20 years of teaching experience including BSc, MSc, PhD, MBA, and Executive Education lectures and courses (statistics, econometrics, and data analytics).
Rickard has strong connections and co-operations with the industry, and he is frequently contacted to give external expertise, presentations, ted talks and webinars. He also acts as a senior advisor to several companies.
His strong interest and expertise in forecasting and analytics is demonstrated via his position as Head of Center for Forecasting and Data Analytics (a center at the Stockholm School of Economics Institute for Research) and as a co-founder of Stockholm Business Forecasting Group. Rickard has also, on the behalf of Swedish Nuclear Fuel and Waste Management Co, been selected to develop model-based forecasts for cost calculations of storing Sweden's nuclear wage year 2070. These forecasts and cost calculations serve as a decision basis for the Swedish Government and are reviewed by the Swedish Radiation Authority.