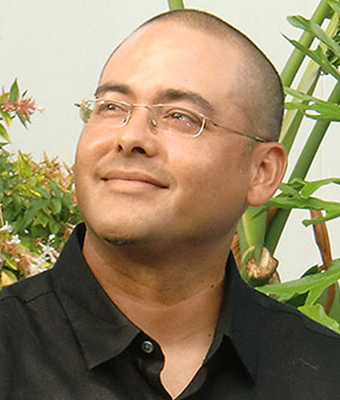 Assoc Prof Camaren Peter
Values-Based Leadership for Organisations; Complexity & Complex Adaptive Systems – particularly in Emerging Markets; Organisational Crises and Resilience; Transdisciplinarity and Sustainability in the 21st Century; Leadership, Organisations and the 4th Industrial revolution; Behavioural Change
POSITION:
Associate Professor
QUALIFICATIONS:
PhD (University of Cape Town) | MSc | BSc
Assoc Prof Camaren Peter
Dr Camaren Peter (PhD) is an Associate Professor at the Allan Gray Centre for Values-Based Leadership at the UCT GSB. He is also the Executive Head of the new Centre for Analytics and Behavioural Change (CABC NPO). He is a pure scientist by training, having studied theoretical physics and astrophysics before obtaining his PhD from the UCT GSB in 2010.
Peter is a systems and complexity theorist who has applied complexity thinking to a variety of problem domains. Over the past decade he consulted extensively in a policy and advisory capacity on sustainable development, with a particular focus on the urbanisation challenges of the developing world. Peter has worked closely with a wide range of local and global institutions, and has published widely, contributing to both policy and academic discourses.
His first book – titled "Lazarus in the Multiple: Awakening to the Era of Complexity " (Zero Books, UK) – was published in 2016, and is a posthumanist exploration of the 21st Century human condition. It deals with themes ranging from memory to forgiveness, reconciliation, ethics, freedom, disruption and the need for a transition to a new politics and society. It is aimed at leaders and strategists in particular, who are grappling with the challenges of the 21st Century.