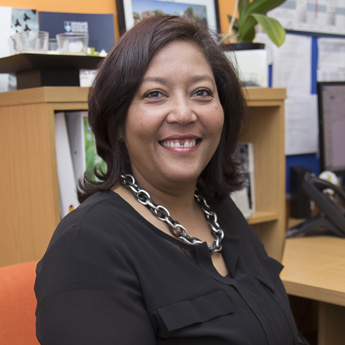 Ms Morea Josias
POSITION:
Head of Alumni Relations and Careers Services
QUALIFICATIONS:
MPhil in Adult Educations, BSocSc
Send mail
Ms Morea Josias
Morea Josias is responsible for strategic planning, development, management, and leadership of alumni relations and career services activities.
As Head of the recently merged Alumni Relations and Careers Services, Josias plans and implements projects that strategically engage alumni and industry in strengthening various UCT GSB activities that provide tangible benefits to alumni, current student job seekers, and the school as a whole. She stepped into her new role after several years as the school's Career Services Manager where she designed and implemented career advisory activities and built solid relationships between students and prospective employers. Before joining UCT GSB, Josias was the Career Centre Manager at the social enterprise TSiBA.
Josias holds an MPhil in Adult Educations and a Bachelor of Social Science from UCT.