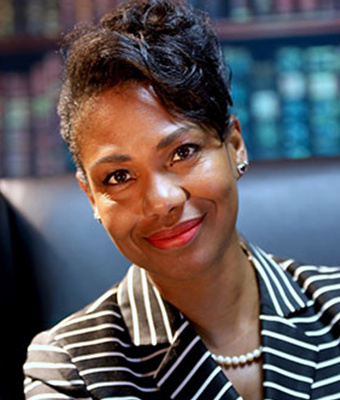 Dr Sharron McPherson
POSITION:
Adjunct Senior Lecturer
QUALIFICATIONS:
Doctorate in Juris Prudence (Columbia University School of Law), Honours in International Trade & Finance, BA
Send mail
Dr Sharron McPherson
Sharron McPherson is an adjunct senior lecturer at the UCT GSB where she lectures project finance on the MBA programme. She is also a member of the Faculty of Singularity University (Silicon Valley), and co-founder and a director of the Centre for Disruptive Technologies. McPherson is the creator of an AI-enabled STEM learning platform, SuperSchool, as well as the "Launchpad" school enterprise development initiative which is being adapted by over 8,000 schools in South Africa.
A noted advocate for gender smart investing and smart city development in Africa, McPherson is a founding director of Africa's largest women's investment company, Women in Infrastructure Development & Energy (WINDE), which boasts over 2,000 women owned and operated businesses as its shareholders and has measurably increased women's participation in some of Africa's most iconic smart city development projects.
She's a pioneer in systems thinking for inclusive and sustainable development; is one of the creators of NEXUS thinking for smart city development and sits on a number of high-level UN Committees on sustainable public private partnerships. McPherson was a founding board member of the Graça Machel Trust for Women in Finance. She also sits on the Brains Trust of UnitedSucces (a global network of high impact women entrepreneurs) as well as the Katerva Council for Social Innovation.