Data Science Leadership for Executives
Leading a Data Science Driven Organisation
Businesses have become increasingly reliant on data – its efficient collection and in-depth analysis - to assist with operations and informed decision making. The resulting advent of Data Science in the corporate sector has generated significant demand for data scientists – both technical workers and leaders. This 2-day course provides a broad overview of key data science leadership concepts, including:
How to develop, drive, and scale a data science strategy
The required building blocks: people, data, and technology
In depth review of use cases for your specific industry
Select Location and Delivery
Delivery Method:
Face to Face
---
---
---
Course Dates:
26 August - 27 August 2024
---
Application Deadline:
13 August 2024 at 12:00pm SAST (midday)
---
---
Delivery Method:
Face to Face
---
---
---
Course Dates:
2 September - 3 September 2024
---
Application Deadline:
19 August 2024 at 12:00pm SAST (midday)
---
---
BRIDGE THE GAP BETWEEN BUSINESS AND DATA SCIENCE
After this course, learners will be able to confidently interrogate data science proposals and lead the implementation of data science solutions that are effectively aligned with their organisation's overall strategy.
Meet The Course Convenor
Associate Professor Kosheek Sewchurran is the Director of the Executive MBA programme at UCT's Graduate School of Business. Before he joined the UCT GSB, he was the Head of UCT's Department of Information Systems. Prior to entering academia, he spent a little over a decade working as a Systems Engineer designing and implementing enterprise information systems.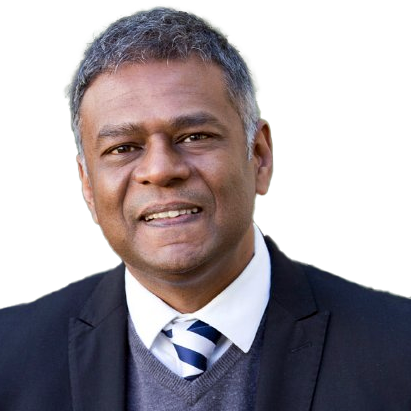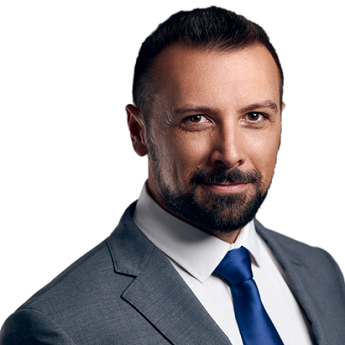 Meet The Faculty
Kosta Kontos is the Founder and Managing Director of KDB, a proudly South African software company specialising in enterprise data management solutions. Founded in 2006, KDB is responsible for powering the databases of many of South Africa's leading businesses and organisations, spanning Financial Services, Healthcare, Retail, and Manufacturing.
Meet The Faculty
Dino Bernicchi has experience driving AI strategy and developing productionized data solutions as a consultant to large corporates including TFG, Woolworths, Standard Bank, and Chevron. He is an international speaker at AI and data conferences, and previously consulted on the development of course content for Andrew Ng's DeepLearning.AI.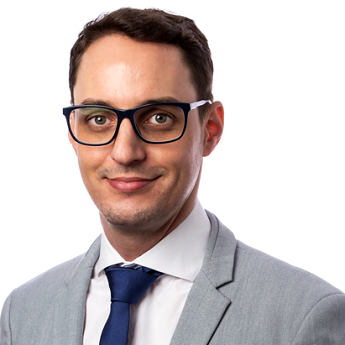 Yes. The exact same course is run in both Cape Town (at the UCT GSB Breakwater campus by the V&A Waterfront) as well as in Johannesburg (at the UCT GSB Sandton campus in Katherine Street). Please see the menu selection on the top right above to choose between the two cities and to see their respective dates.
Yes. Delegates of this course will be awarded with an official UCT GSB certificate in recognition of their having completed the "Data Science Leadership for Executives" programme.
The course is heavily weighted towards practical knowledge. Delegates will walk away with a tangible understanding of how to lead a Data Science driven business today. The course convenors do of course cover relevant research and theory, but the focus is on practical data science leadership education.
We apply the Harvard Case Study method in our teaching of this course. Once the limited number of seats are filled, we analyse the composition of delegates, and tailor the selection of case studies so as to teach data science leadership concepts in the context of our delegates' respective business sectors.
The UCT GSB is the only business school in Africa ranked in the top 100 business schools globally by the Financial Times business school rankings. Delegates on this course will not only get to network with each other, but they also join a family of extraordinary UCT GSB alumni around the world.