UCT GSB Alumni Reunions
An institution's alumni are viewed as the reflection of its past, a representation of its present and a link to its future; and an alumni reunion is an ideal way to bring it all together." UCT GSB alumni reunions provide an opportunity to rekindle old friendships, revive the nostalgia and reminiscence of "the good old days" with your former classmates and Alma Mater. These reunions act as an opportunity to expand on valuable networks whilst simultaneously sharing and gaining interdisciplinary knowledge from global industry leaders and innovators.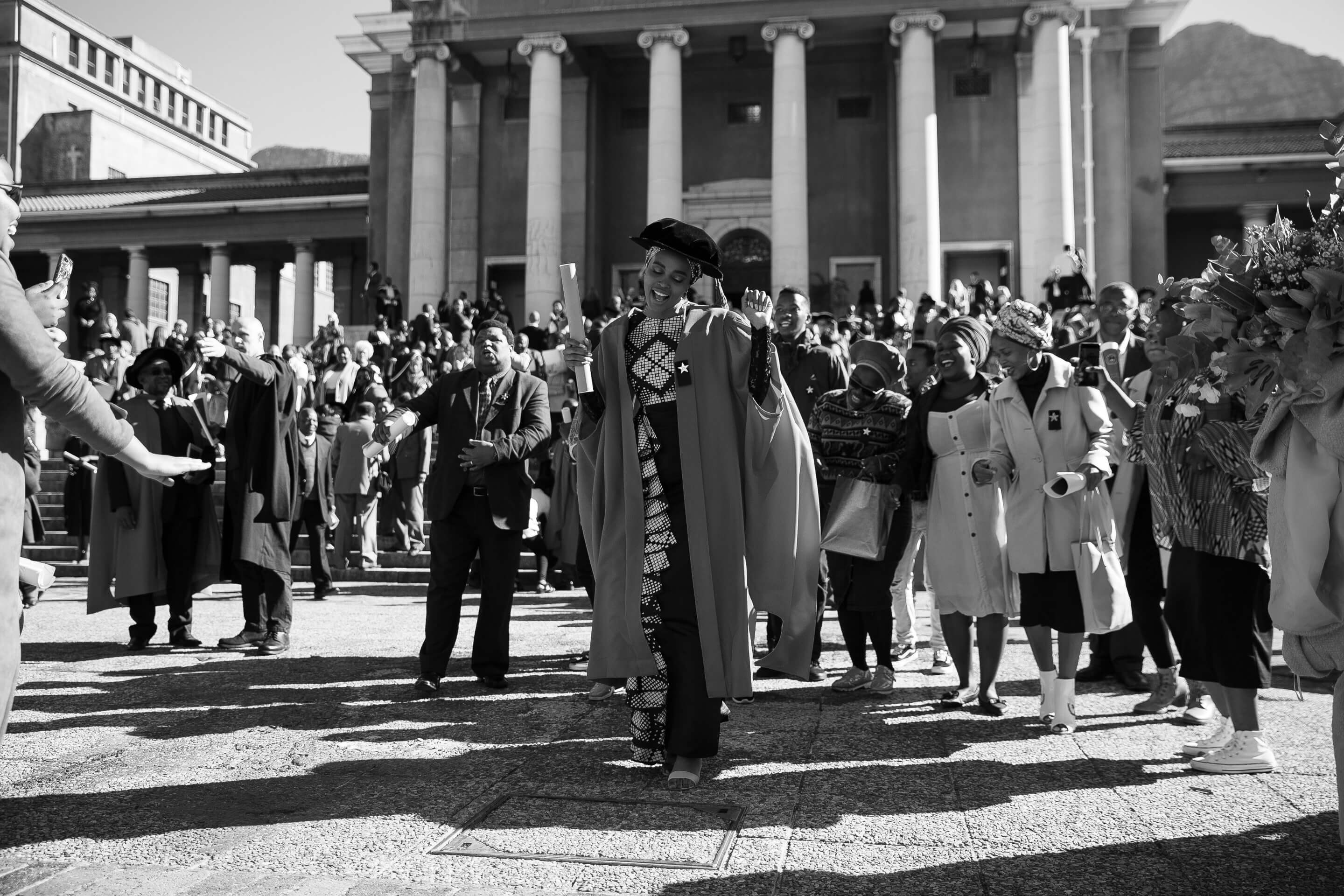 Significant Reunion Years
The UCT GSB's alumni community is a significant part of the reason why the school continues to thrive and make an impact in the world. Alumni commemorating their significant reunion years are encouraged to celebrate their class reunion at the annual alumni reunion weekend.

This year we celebrate:
Class of 1968 for their 55th reunion
Class of 1973 for their 50th reunion
Class of 1978 for their 45th reunion
Class of 1983 for their 40th reunion
Class of 1988 for their 35th reunion
Class of 1993 for their 30th reunion
Class of 1998 for their 25th reunion
Class of 2003 for their 20th reunion
Class of 2008 for their 15th reunion
Class of 2013 for their 10th reunion
Class of 2018 for their 5th reunion
Become a reunion co-ordinator
The UCT GSB would like to encourage an alumni member from this year to coordinate the official reunion. If you would like to volunteer, with our support, please get in touch with us soon. We are excited to host and reunite alumni from your graduate year.
Whilst we are prohibited by POPIA from sharing contact details from our database (such as class lists ) with 3rd parties, our Alumni Relations Team may send a message to the class on your behalf inviting them to your reunion. If you have this message and other reunion information ready, please share it with us along with your contact details, and we will gladly assist you in kick starting the reunion of a lifetime.

If booking a venue at the GSB for your reunion, our Alumni Relations Officer, @Gcobisa Maqanda, will be happy to assist you in making the necessary reservations.
Making use of platforms such as UCT Alumni Connect , LinkedIn and/or Facebook, you are encouraged to reach out to your fellow class mates in your own capacity.

Once you have located your classmates, create an excel sheet with their updated contact details (please be sure to share this with the Alumni Relations Department) and send out communication about the reunion.
You need to decide on the date of the reunion and what type of event you and your classmates would like it to be, then research different event and venue options.
You will also need to decide on whether your partners and/or families will join.
Do you want a cocktail evening at the Brig, or go for wine tasting at a wine estate, etc.?
With the help of the GSB Foundation, you can initiate a fundraiser for your class.

You need to decide on a purpose and/or theme (see examples here) and reach out to the GSB Foundation to have this set up for you.

Once set up, promote the fundraiser and include th link in your invitation and other communication.


If you decide to have your reunion off-campus, book the venue and catering.
Confirm numbers with the venue and caterer.
Keep prompting the event.
Suggested communication to send out:
Communication #1 : Announce reunion is being planned (you can ask for venue and programme/event suggestions etc. in this email)
Communication #2 : Provide reunion details including date, time, venues, rsvp dates, costs and payment methods
Communication #3 : RSVP Reminder
Communication #4 : Send final reminder with all details including parking and programme/schedule for the event
You can decide to create your own RSVP list and do RSVP's manually on an excel sheet or make us of the GSB's Main Event RSVP system. The Alumni Office will be able to assist you in creating this event on the system and provide you with a RSVP link which you can include in your invitation and circulate to guests to RSVP.
The Alumni Office can provide you with RSVP lists which indicate who and how many people have RSVP'd throughout your reunion planning process.
Some classes have set up their own website and this is much easier to coordinate everything. In this way, you can share updates on what they have done since completing their course and share photographs, news, details of the forthcoming events, etc.
Create a consent form for all attendees to complete which would guide you on which photos you may share after the reunion. Share these photos along with a word of thanks via email to everyone who attended the reunion.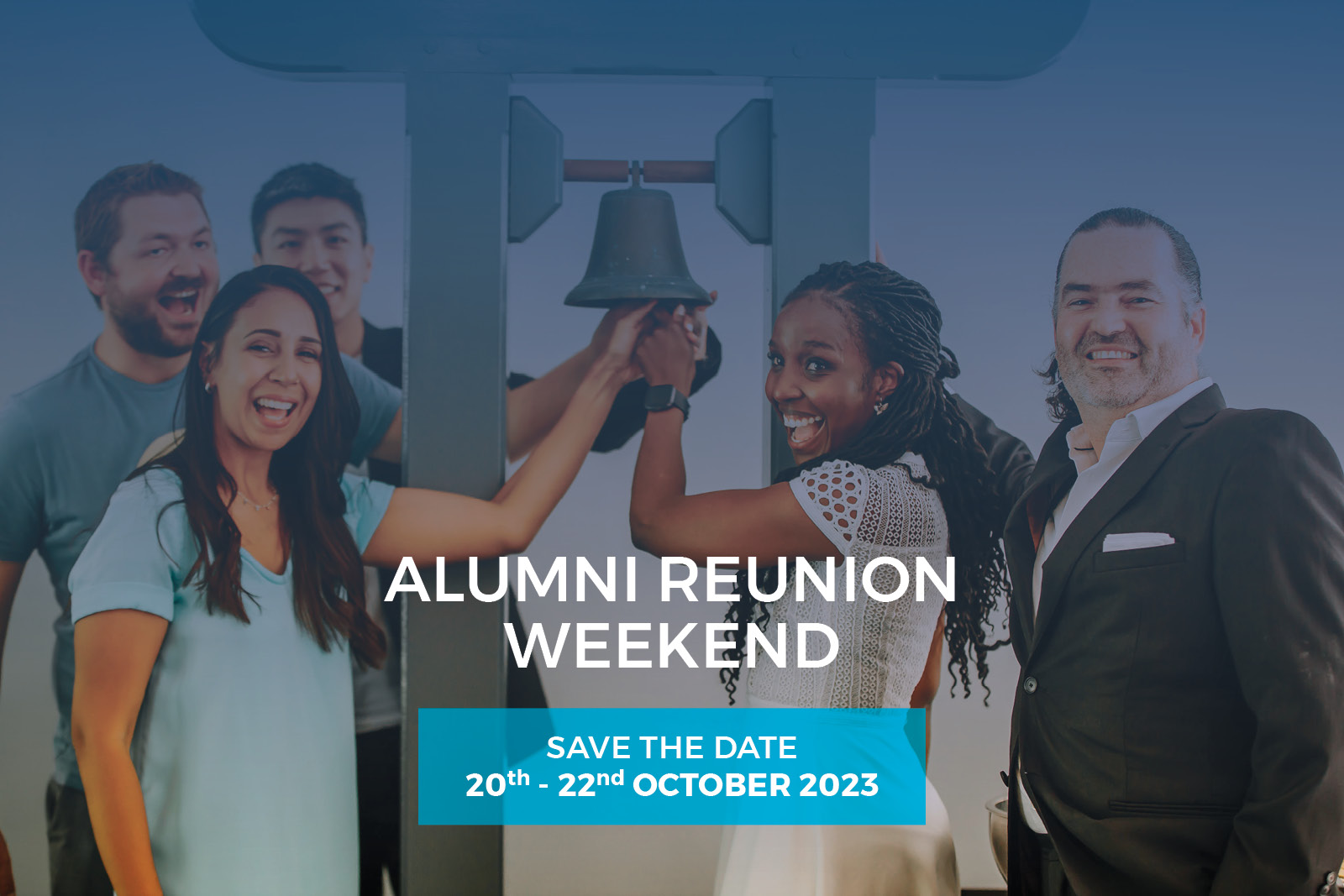 ALUMNI REUNION WEEKEND
The UCT GSB's annual alumni reunion weekend is traditionally held within the fourth quarter of the year and offers alumni the chance to connect with old friends, build trusted partnerships and expand their networks. The reunion also awards an opportunity for interdisciplinary knowledge sharing through its robust discussions and lectures facilitated by industry leaders and pioneers.
Learn More
3 PEAKS CHALLENGE
A Long Standing Traditional Event During Reunion Weekend
The UCT GSB 3Peaks Challenge has been held annually for 42 years and traditionally takes place on the Sunday of the Alumni Reunion weekend. We are excited to announce that we will be hosting the 43rd annual UCT GSB 3Peaks Challenge this year.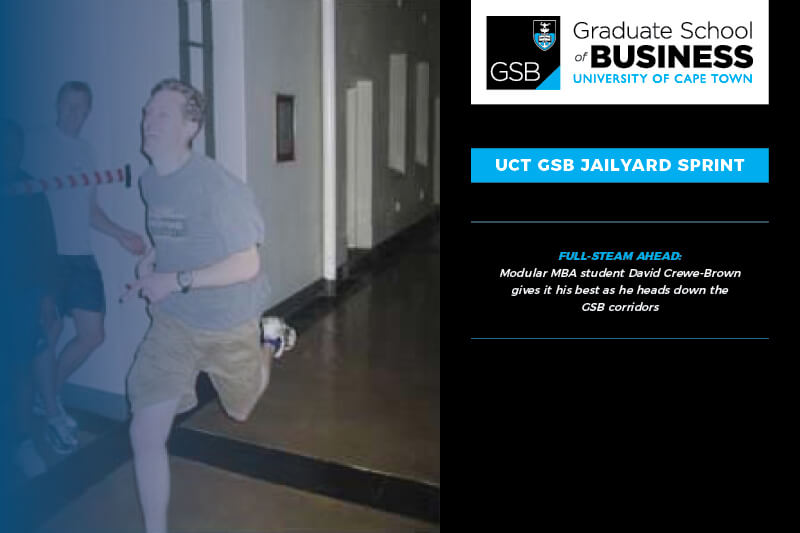 JAILYARD SPRINT
Timeless Traditions at The UCT GSB Campus
A long standing tradition at the UCT GSB campus is the famed Jailyard Sprint. A casual and fun event that takes place in the old Jailyard in which UCT GSB campus is situated on today. Open to all students and alumni alike, taking place over the alumni reunion weekend