Through the lens of possibility, we explore our extraordinary world.
Significant shifts in the geopolitical landscape over the past two years has meant many global economies are facing economic crises. Closer to home, we realise that challenges may often lend themselves to opportunity.
Join us as we discuss, reframe and reimagine critical and complex issues. Book your ticket now for the Alumni Reunion Weekend to listen to experts, network with fellow alumni and enjoy a return to campus.
Time:
20 October at 14:00 and 21 October at 09:00 (GMT+2)
Where:
Friday 20 October - UCT Graduate School of Business. Registration at the main GSB entrance. Case study and lecture to take place in Lecture Theatre 7.
Saturday 21 October: The Conference Centre, UCT Graduate School of Business, Portswood Road. Our new conference centre is next door to the Brig.

Ticket cost is R500, which includes both days, meals and refreshments.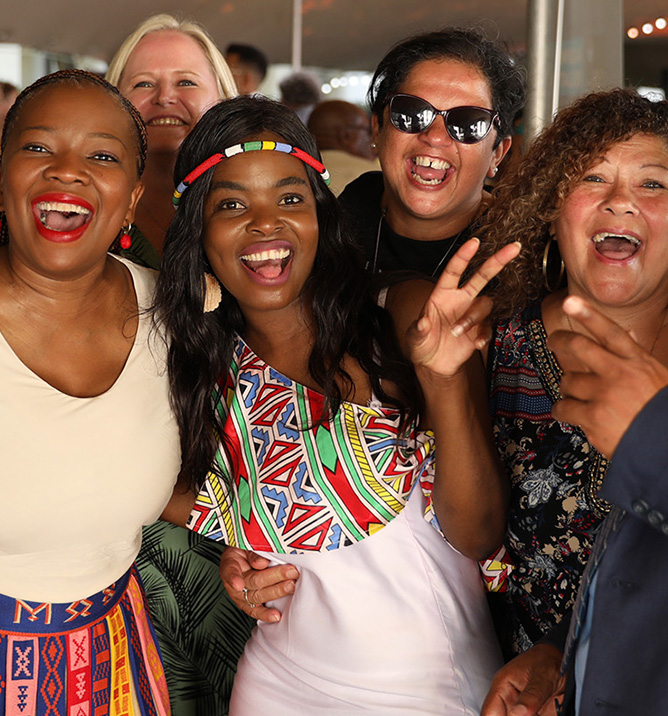 Event Information
Friday 20 October
Listen to a case study and lecture about Doing Business in Africa, led by GSB Director, Dr Catherine Duggan. Dr Duggan will share her considerable insights and experience. This will be followed by cocktails and networking on the roof terrace of The Conference Centre. If you are abroad and cannot join us in-person, REGISTER to join Dr Catherine Duggan's lecture online.


Saturday 21 October
On Saturday, we return to campus for a full day of lectures kicking off with Professor Linda Ronnie, who will be discussing Courageous Leadership, followed by UCT GSB Legend Barry Standish. Barry will be presenting Marching into Oblivion – Macroeconomic policy in the rich world.

After lunch, head of Central Planning and Data at Woolworths Food, Farayi Kambarami, will be in conversation with GSB Foundation board chair Kosta Kontos, about all things AI in the African context. Jan Fourie, (MBA 2012/13), Executive Vice President of Scatec, will be discussing business opportunities in the renewable energy space.


Sunday 22 October
Alumni and current students will take on the iconic Three Peaks Challenge that will commence at 6:00am. A family brunch will follow at The Brig at 10:30am.
Three Peaks Challenge
6am - Sunday 22 October 2023
Since 1979, GSB students have challenged themselves to take part in the Three Peaks Challenge. This year the Class of 2023 invites all alumni to take part:
Peak 1 – Devil's Peak
Peak 2 – Maclear's Beacon
Peak 3 – Lion's Head
Starting at 6am at the Kopano Residence parking lot in Rondebosch (middle campus) at the site of the first Graduate School of Business Campus, the race leads up to Devil's Peak, then on to Maclear's Beacon before ending on Lion's Head. You can now sign up to different parts of the race - the main thing is to have fun.
Find Out More
Sign up now!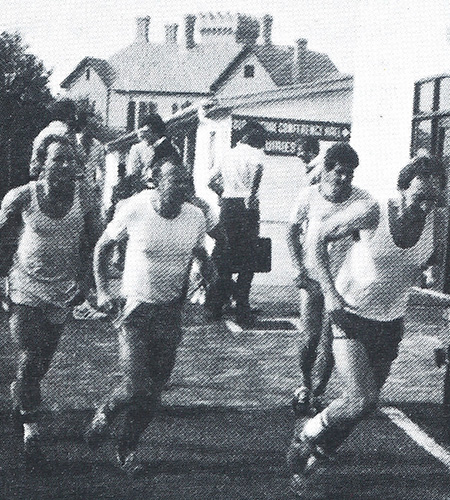 A weekend not to be missed!
Join us on campus for:
the latest business thinking, with leading speakers and faculty
meeting fellow alumni in your business sector
connecting with classmates and having fun!
Be a part of this year's 2023 Alumni Reunion Weekend.